نتائج البحث
تجارب في دبي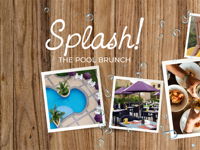 SPLASH THE POOL BRUNCH
أسبوعي يوم السّبت, 1:00م - 4:00م
AED 299 – Buffet and Soft beverage package – (includes Mocktails, juices, and soft drinks)
AED 399 – Buffet and Alcohol beverage package (includes house wine, house beer bottle, and house spirits) -
Upgraded to a sparkling package by adding AED 59 per person –*( AED 458)
أحجز الان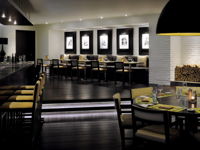 SPOIL YOUR LOVED ONE AT POSITANO
6:00م - 11:00م
Surprise your special someone this Valentine's Day with a dinner date to remember. Experience an authentic Italian buffet ranging from coastal region of Positano. Top off the evening with a glass of Italian bubbly.
Antipasti and dessert island along with a choice of main course from a la carte menu for AED 225 per person
14th February, from 6pm to 11pm
أحجز الان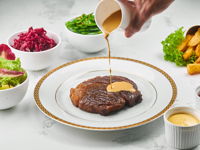 STEAK NIGHT SOCIAL
Marina Social by Jason Atherton
أسبوعي يوم الجمعة, 6:00م - 10:30م
We are here to stake our claim on serving the best steaks in Dubai! Dedicated to quality ingredients and careful preparation, our produce focusses on prime cuts served with a wild rocket garnish and sauce of your choice with a vintage grape list to match.
Friday, 6:00 PM onward
Starting from AED 235
أحجز الان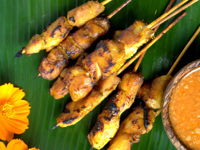 STREET EATS
أسبوعي يوم الخميس, 7:00م - 11:00م
Struggle with choice? We have you covered! Explore your taste buds with street food dishes from around the world. With great food, exciting live counters and a social ambiance that we know you're going to love!
AED 180 per person
food & soft drinks
AED 250 per person
food & selected alcoholic
beverages
Free flow of selected house wines,
house spirits & house beers
Terms and conditions apply
Thursday | 7:00 pm - 11:00pm
أحجز الان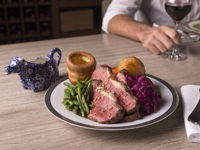 SUNDAY SOCIAL ROAST
Marina Social by Jason Atherton
أسبوعي يوم الأحد, 1:00م - 10:45م
Marina Social's award-winning Social Roast includes your choice of roast beef, lamb, chicken, aubergine (vegan), and comes with all the trimmings you'd expect - fresh glazed vegetables, perfectly crispy roast potatoes, puffy Yorkshires and lashings of rich gravy.
Sunday, 1:00 PM – 10:45 PM
AED 135 per person
أحجز الان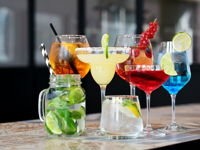 SUNSET APERITIF
يومي, 5:00م - 7:00م
Enjoy breathtaking views of Dubai Marina paired with premium dining, signature drinks and shisha selections!
Wind down at Accents Restaurant & Terrace for the golden hour with select drinks starting from AED 29.
Drinks starting from AED 29
أحجز الان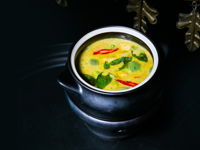 SUNSET SPECIALS
يومي, 6:00م - 7:00م
Enjoy the true taste of Thailand at award-winning Tong Thai. Join us between 6pm to 6.30pm and take advantage of our Early Bird signature set-menu featuring Thai dishes for just AED 145 per person.
Daily, from 6pm – 6.30pm
أحجز الان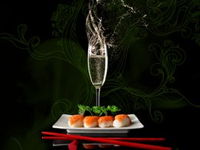 SUSHI AND BUBBLY TUESDAYS
أسبوعي يوم الثّلاثاء, 6:00م - 11:59م
Join us for an evening of unlimited sushi available from a special menu and free-flowing bubbly. Available on Tuesdays from 6pm until 12 midnight.
AED 195 per person, including unlimited sushi
AED 300 per person, including unlimited sushi and 2 hours of free- flowing bubbly and selected cocktails.
أحجز الان