Experiences in Bahrain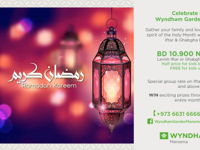 IFTAR
Weekly on Sundays, Tuesdays, Wednesdays, Thursdays, Fridays, and Saturdays, 7:00pm - 9:00pm
Gather your family and loved ones and experience the spirit of the Holy Month with a sumptuous traditional Iftar buffet at Via Brasil.
Adult: BD 10.900 Net
Children: BD 5.450 Net (ages 11-6 years old)
Kids under 6 years old FREE
GROUP BOOKINGS
To share the joy of the season, we offer you special discounts on Group bookings and private corporate ghabgha gatherings.
Special group rate on Iftar/ Ghabgha for 10 persons and above at BD 9 net.
Reserve Now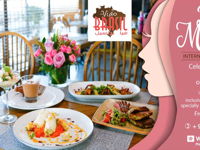 INTERNATIONAL WOMEN'S DAY
7:00pm - 11:30pm
Celebrate women's day at Via Brasil on March 8, 2019.
BD 16 net inclusive of free drink for ladies and specially crafted homemade chocolates
Reserve Now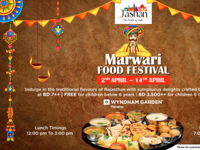 MARWARI FOOD FESTIVAL
Daily, 12:00pm - 11:45pm
Indulge in the traditional flavours of Rajasthan with sumptuous delights crafted by our expert chefs at BD 7++.
Free for children below 6 years
BD 3.5++ for children 6 to 12 years old
Reserve Now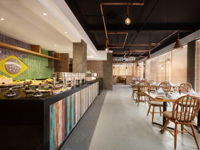 MOTHER'S DAY
Daily, 7:00pm - 11:00pm
25% off on total bill for all mothers on 20th & 21st March, 2020, inclusive of unlimited selected cocktails for all ladies.
This offer is valid only on March 20th & 21st, 2020
Reserve Now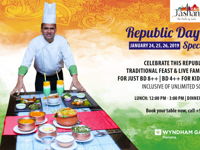 REPUBLIC DAY OF INDIA
Daily, 12:00pm - 11:30pm
Celebrate this public day with traditional feast & live family entertainment for just BD 8++ and BD 4++ for kids (Ages between 6 to 12) inclusive of unlimited soft beverages
Lunch: 12:00pm-3:00pm
Dinner: 7:00pm-11:45pm
Reserve Now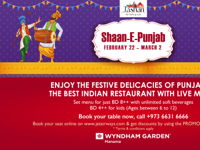 SHAAN-E-PUNJAB
Daily, 2:00pm - 4:00pm
Enjoy the festive delicacies of Punjab at the best Indian restaurant with live music.
Set menu for just BD 8++ with unlimited soft beverages
BD 4++ for kids (Ages between 6 to 12)
**BOOK YOUR TABLE NOW AND GET A CHANCE TO WIN A RETURN TICKETS ON JET AIRWAYS**
Reserve Now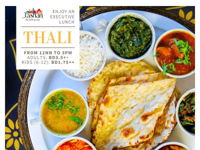 THALI
Daily, 12:00pm - 3:00pm
Enjoy the perfect assortment of delicious Thali everyday from 12pm to 3pm.
Price per person:
Adults: BD 3.5++
Kids (6-12): BD 1.75++
Reserve Now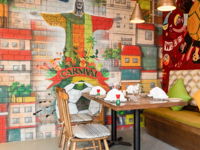 VALENTINE'S EVENING
7:00pm - 11:00pm
• BD 24 Unlimited Buffet and Soft Beverage
• BD 34 Unlimited Buffet and Selected Beverages
Surprise Gift for ladies
Live Entertainment
6:30 pm - 12:00 am
Reserve Now