Experiences in Dubai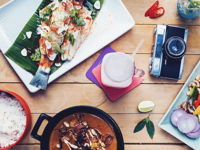 VALENTINE'S DAY
Daily, 7:00pm - 11:00pm
Valentine's Day 2020
AED 96 per 2 persons
Reserve Now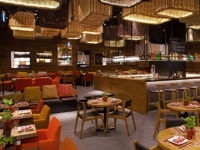 VALENTINE'S DAY
6:00pm - 11:00pm
A special one-off progressive dinner with riddles offering an eventful itinerary that ensures it to be a Valentine's evening to remember. From a trip to the alps with mouth-watering canapes and sparkling bubbly in Aspen Ski Chalets, an epicurean Spanish flair in Salero, private dining setup by the pool under the stars overlooking the tantalizing city views and end up with enchanting evening drinks in Noir.
February 14th from 6:00pm-12:00am
Reserve Now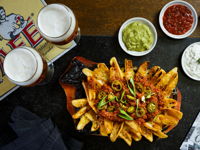 YEAR END ROOFTOP PARTY
9:00pm - 11:30pm
Join us for the most sensational New Year's Eve in Dubai! A special rooftop party with tasty dinner will be held to farewell 2019 and WELCOME 2020! A night packed with entertainment including a live DJ who will rock the stage and electrify the crowd! Gather your special ones and come end the year the right way!
Food & Beverage Package - Original Price (Adults)
For 1: AED 499
Reserve Now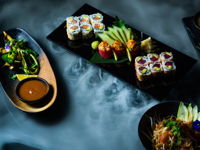 YORU BRUNCH
Weekly on Thursdays, 8:00pm - 11:00pm
"Yoru" at Noir, delves into the mysteries of the night. Come and experience a concept brunch offering flavorsome Japanese cuisine, signature dishes and cocktails. Abstract performers will make their way around, making the event one to remember.
AED 195 per person, inclusive of non-alcoholic beverages
AED 350 per person, inclusive of alcoholic beverages
Every Thursday, from 8:00 pm to 11:00 pm
After-party with music by DJ Andy Swift from 11:00 pm to 3:00am
AED 99 for three drinks
Reserve Now