Restaurants in Dubai
1
Experiences in Dubai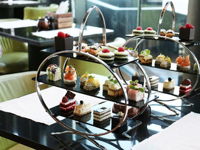 WOMEN'S DAY AFTERNOON TEA AT LA FARINE
1:00pm - 6:00pm
Take your mother, sister or girlfriends to La Farine for a sequence of warm bienvenues, mouthwatering treats and smile-worthy moments. Enjoy a glass of bubbly and receive a special takeaway gift in celebration of women all around the world.
Date & Time: 8th March, 1:00pm-6:00pm
Price: AED 95 per person.
Reserve Now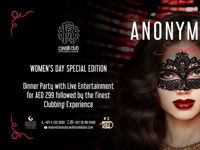 WOMEN'S DAY SPECIAL EDITION
Cavalli Club Restaurant and Lounge
8:30pm - 11:30pm
Join Anonymous Sunday at the award-winning Cavalli Club Restaurant & Lounge, which will be bigger than ever as it welcomes ladies to let their hair down and celebrate International Women's Day.
A dinner party like no other, both guys and girls can enjoy unlimited food and beverages alongside world-class live entertainment
Date & Time: 8th March, 8:30pm-3:00am
Price:
AED 299 per person inclusive of house beverages
AED 350 per person inclusive of bubbly
Reserve Now