تجارب في دبي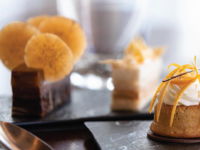 ARABIAN THEME NIGHT
أسبوعي يوم الخميس, 7:30م - 11:00م
Welcome to an evening celebrating the Middle East's diverse cuisine and legendary hospitality.
Join us for an elegant feast of regional dishes from grills and kebabs to sweet pastry delicacies, sure to delight and surprise.
Price: AED 225 per person
أحجز الان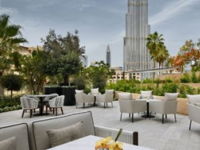 ARABIC DELIGHTS
يومي, 7:00م - 11:30م
Elegantly designed, the Lounge at Address Downtown sits in the very heart of the hotel with a choice of indoor lounge seating or terraced gardens, aptly named The Secret Garden. Offering floor-to-ceiling views of Burj Khalifa and a lifestyle approach to interior design, the Lounge is an ornately beautiful space to break your fast. A traditional set menu offers Ramadan beverages, soft moutabel, appetizing cheese and meat sabousak, a choice of tender mixed grills and exceptionally fine Arabic sweets, such as umm ali and mohalabia.
Sunset to Sunrise
Adults (21 years and above): AED 180 per person
أحجز الان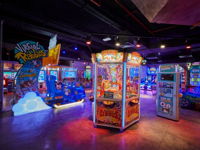 ARCADE HAPPY HOUR
أسبوعي يوم الأحد, الإثنين, الثّلاثاء, الأربعاء, الخميس, و السّبت, 5:00م - 7:00م
Gamers big and small can have a blast at arcade games with classics such as Pacman, air hockey, shoot 'em ups and even the world's first three-axis rotation simulator Stereo VR. From 5pm to 7pm daily, thrillseekers can take advantage of an incredible 50% off on your top-ups. Top up your gaming credit and receive double the amounts of games to play next round.
50% off gaming credit top-ups
أحجز الان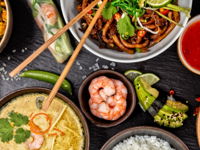 ASIAN NIGHT
أسبوعي يوم الخميس, 7:00م - 11:00م
Tangy, spicy and often sweet, if oriental cuisine is what you crave then Asian night buffet is right up
your alley.
From the delectable starters including Vietnamese spring rolls and Duck Bao to the classic main
courses like Korean sweet soy potato and Lamb coconut curry, experience the essence of Asia.
AED 180 per person
food & soft drinks
AED 250 per person
food & selected alcoholic
beverages
Free flow of selected house wines,
house spirits & house beers
Terms and conditions apply
أحجز الان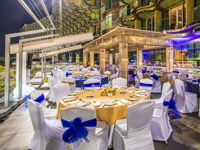 A TASTE OF VICTORY
3:00م - 10:00م
Join us in the glamorous terrace settings of The Meydan Hotel for Dubai World Cup. There's plenty of joy for everyone with action-packed horse race, afternoon tea, dinner buffet, live music, live cooking and beverage stations. For guaranteed fun, bring your family and friends down for what promises to be an exciting evening.
Price:
AED 650 with soft beverages
AED 750 with house beverages
Live Entertainment: Live DJ
أحجز الان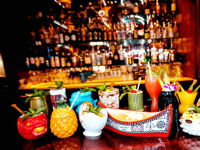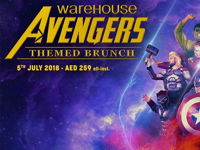 AVENGERS BRUNCH
1:00م - 3:30م
Warehouse is turning into a super- action packed outlet on Friday, 5th July 2019.
Find your favourite Avenger casually floating around (or climbing on the walls, in true Spiderman style) and serving you the best selection of food and beverages.
Don't be surprised when Captain America welcomes you but watch out for Black Widow! Enjoy our green-themed concoctions, which are also Hulk's favourite, and make the most of this Summer brunch season at AED259 only!
You gotta book your spot before it's all SNAPED away!!
أحجز الان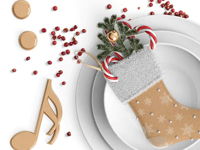 A WALDORF ASTORIA CHRISTMAS BRUNCH
يومي, 1:30م - 3:30م
There's nothing quite like the decadent Waldorf Astoria Christmas Day brunch! Experience our traditional Christmas classics with all of the trimmings along with the Waldorf Astoria culinary icons such as the Red Velvet cake, Waldorf salad and a wide variety of festive delicacies. Sit back, relax and let the live music by our resident guitarist entertain you. We offer activities to keep the little ones busy too, like an appearance from Santa Claus!
أحجز الان