تجارب في دبي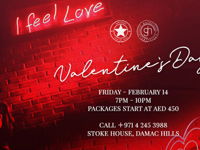 VALENTINE'S DAY
7:00م - 10:00م
Can you feel the love yet? Valentine's Day is just around the corner. Head down to Stoke House for an evening of romance with your special someone.

Packages:
AED 450 inclusive of a four-course meal with two glasses of sparkling
AED 595 inclusive of four-course meal with a bottle of sparkling wine
14th February 2020, 7:00 pm - 10:00 pm
أحجز الان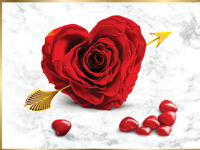 VALENTINE'S DAY
7:00م - 10:30م
Love is on the menu at Cafe Society. Share the unforgettable moments with friends and loved ones over perfectly crafted courses.
Price: AED 350
أحجز الان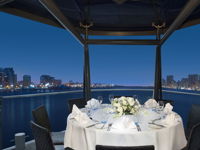 VALENTINE'S DAY
8:00م - 10:30م
Guaranteed window table for 02 that night there will be a supplement cost of AED 100 for the table.
❤AED 1,500 net for couple - House Spirit (AED 750/pp)
❤AED 1,350 net for couple - House wine and beers (AED 675/pp)
❤AED 1,150 for couple - Soft Drinks (AED 575/pp)
14th February 2020, Boarding is at 7:15 pm to 7:45 pm, The Cruise is from 8:00 pm to 10:30 pm.
أحجز الان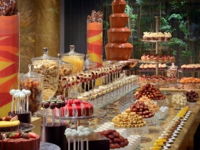 VALENTINE'S DAY
7:00م - 11:00م
Dive into love at Kitchen6 and enjoy a lavish seafood interactive cooking station with your partner for AED 225 per person, including soft beverages. 14 February, from 7:00 pm to 11:00 pm.
أحجز الان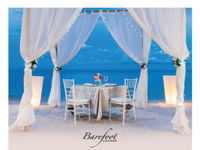 VALENTINE'S DAY
Barefoot Lounge Beachside Outlet
7:00م - 11:00م
Savour the love this Valentine!
Memorialize your valentines at a little private oasis with its own private bay! Book your cabana overlooking our sandy beach & a romantinc evening as the waves ashore right in front of you.
AED 1399 per couple Lavish 5 course set menu | unlimited soft beverages | a bouquet of roses for your lady | dinner invitation for the next visit.
Or book a BBQ Buffet on the Beach Garden for AED 395 per couple.
أحجز الان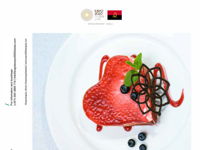 VALENTINES DAY AT MUYOMBO FINE DINING
7:00م - 11:30م
"Love, dance & great food."
Special Valentine's day with Angolan's flavours through special dishes at Muyombo.
7:00pm - Welcome cocktail
9:00pm - Kizomba Class
AED 295 per couple
أحجز الان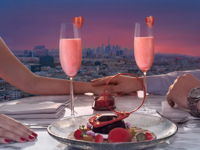 VALENTINE'S DAY DINNER
Al Dawaar Revolving Restaurant
7:00م - 11:30م
Make it a Valentine's to remember with a romantic dinner at Al Dawaar, Dubai's only revolving restaurant on Thursday, February 14, 2019.
A must-visit destination on the list of travelers to Dubai as well as the residents, Al Dawaar offers 360 degree panoramic views of the city skyline with Burj Khalifa, sea and the creek. On Valentine's Day celebrate love at this unique restaurant which will feature the 'Beauty and the Beast' theme in a stylish setting to make the evening memorable. Ladies will be offered a complimentary box of chocolates and along with a red rose.
AED399 per person (food only)
AED 599 per person, inclusive of house beverages
AED 699 per person, inclusive of champagne
Thursday - 14 February 2019 - 07:00pm to 12:00 Midnight
أحجز الان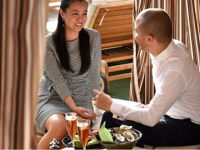 VALENTINE'S WEEKEND
يومي, 8:00ص - 11:00م
Celebrate Valentines Day al fresco in a private cabana with your special someone at Firefly. Make it special with two glasses of prosecco, oyster platter, fruit platter, shisha and a picturesque evening set-up.
AED 290 incl. two glasses of prosecco, oyster platter, fruit platter, shisha and pool access
13th – 15th February 2020, 8:00 am - 11:00 pm
أحجز الان