تجارب في دبي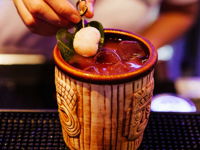 LADIES NIGHT
أسبوعي يوم الثّلاثاء, 6:00م - 11:30م
Selected cocktails and fun music make this the perfect locale to put the world to rights over a tipple or two.
What's not to love, right?
A top spot for post-work sundowners and a catch up with your girlies, this venue's got a great view and super cushy couches too.
أحجز الان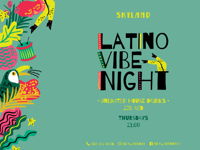 LATINO VIBE NIGHT
أسبوعي يوم الخميس, 9:00م - 11:00م
SKYLAND Thursday Latino Vibe unlimited house drink @ 220 AED
أحجز الان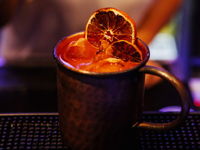 MEDIA NIGHT
أسبوعي يوم الأحد, 5:00م - 11:30م
Calling all media professionals! The first five days after the weekend are always the hardest…
Join us every Sunday and enjoy 40% off on all drinks!
أحجز الان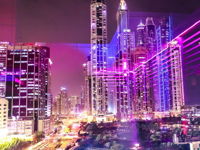 NEW YEAR'S EVE CELEBRATION
يومي, 8:30م - 11:00م
Slip on your dancing shoes and party the night away into the New Year at Tamanya Terrace. Enjoy fantastic views of the Dubai skyline and the spectacular fireworks.
أحجز الان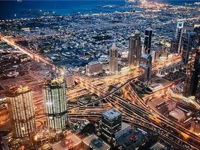 NEW YEAR'S EVE CELEBRATION
يومي, 5:30م - 11:00م
The New Year's Eve Gala in Downtown Dubai will be highlighted by festivities across Burj Khalifa, the global icon, and scintillating water-music performances at The Dubai Fountain.
أحجز الان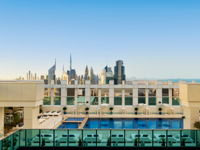 SHISHA AVAILABLE
يومي, 4:00م - 11:00م
Shisha available at Dawn & Dusk. Price starting from AED 75
Daily, 4:00 pm - 1:00 am
أحجز الان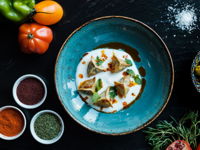 SUHOOR OFFER
يومي, 9:00م - 11:00م
Shisha and Suhoor Price: 120 AED
Timing: From 9pm till 12pm
أحجز الان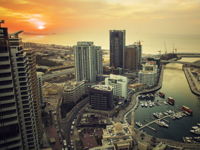 SUNDAY SUNSET COCKTAIL NIGHT
أسبوعي يوم الأحد, 8:00م - 11:00م
Buy one get one free on selected cocktail.
Sundays, 8:00 pm
أحجز الان