نتائج البحث
تجارب في دبي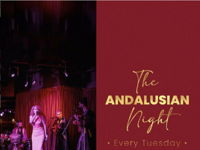 THE ANDALUSIAN NIGHT AT ASIL
أسبوعي يوم الثّلاثاء, 8:30م - 11:30م
Asil will be hosting a resident Moroccan Singer "Maro and The band" with Andalusian vibes.
Every Tuesday of every week between 8:30 PM and 11:30 PM
أحجز الان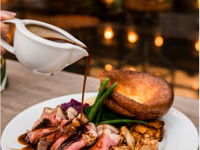 THE BRITISH WEEKEND ROAST
أسبوعي نهاية الاسبوع, 12:00م - 11:30م
Roast of the day AED119 [Chicken or Beef] and add ons- Pie of the day AED79
Saturday & Sunday,
أحجز الان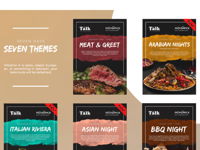 THEME NIGHTS
يومي, 7:00م - 11:00م
Seven days, seven themes.
Whether it is Asian, classic European, or something in between, your taste buds will be delighted.
Theme Nights are daily from 7 pm to 11.00
AED 180 per person including soft beverages
AED 250 per person including beverage package.
Children between 6 to 12 years old receive a 50% discount.
Children under 6 years old eat for free.
A maximum of 2 children under 6 year old per couple applies
أحجز الان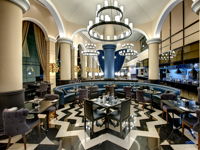 THEME NIGHTS
يومي, 7:00م - 10:30م
Description Patrons looking for a taste of home can find it at the award winning Great British Restaurant (GBR) where diners can sample timeless British cuisine from sumptuous roasts to the crowd-favourite fish and chips. Not only offering a fabulous selection of British dishes, GBR also has a wide-range of international plates. Apart from its views, the restaurant's open-plan, spacious design makes it the ideal location for special celebrations and events and group dining.
Monday: Italian Night
Tuesday: Asian Night
Wednesday: International Dinner Buffet
Thursday: BBQ Night
Friday: Mediterranean Night
Saturday: Arabic Night
Sunday: British Night
AED 190 per person: Dinner Buffet and 1 Soft Drink
Kids (6 – 12 years old): 50% off
Kids (5 years old or below): Free of charge
Cannot be conjuncted with another offer or discount
أحجز الان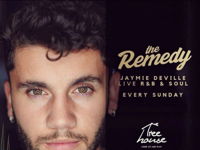 THE REMEDY
أسبوعي يوم الأحد, 9:00م - 11:59م
Entertainment: Live R&B performance by Jaymie Deville
Offer: Ladies get Unlimited Rose, Red, and White Wine for AED 149
أحجز الان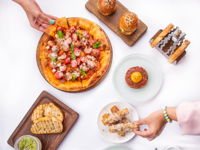 THE SOCIAL BUTTERFLY
Marina Social by Jason Atherton
أسبوعي يوم الثّلاثاء, 6:00م - 10:30م
Tantalize your taste buds with a choice of three signature creations paired with two hours of free-flowing drinks plus a choice of Social Sweets. The menu boasts mouth-watering sharing plates, fresh salads and garnishes, and a unique mix of Marina Social classics and innovative new dishes.
Every Tuesday, 6:00 PM onward
AED 225 per person with two hours of free-flowing drinks (wine, spirits, beer)
أحجز الان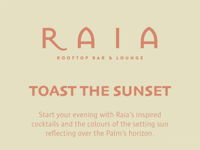 TOAST THE SUNSET
يومي, 6:00م - 8:00م
Start your evening with Raia's inspired cocktails and the colours of the setting sun reflecting over the Palm's horizon.
Happy Hour prices on selected beverages daily. | 6pm-8pm
أحجز الان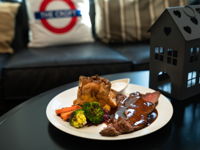 TRADITIONAL ROAST AT THE CROFT
أسبوعي يوم الأحد, 12:30م - 9:30م
Pop by The Croft for a 'just like home' traditional roast. Enjoy a selection of beverages at Happy Hour prices with your meal.
Every Sunday, from 12:30pm till gone | AED 125 per person
أحجز الان