نتائج البحث
تجارب في دبي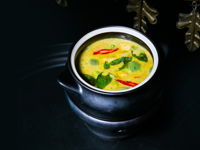 SUNSET SPECIALS
يومي, 6:00م - 7:00م
Enjoy the true taste of Thailand at award-winning Tong Thai. Join us between 6pm to 7pm and take advantage of our Early Bird signature set-menu featuring Thai dishes for just AED 145 per person.
Daily, from 6pm – 7pm
أحجز الان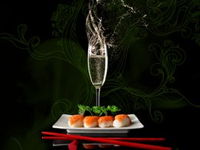 SUSHI AND BUBBLY TUESDAYS
أسبوعي يوم الثّلاثاء, 6:00م - 11:59م
Join us for an evening of unlimited sushi available from a special menu and free-flowing bubbly. Available on Tuesdays from 6pm until 12 midnight.
AED 195 per person, including unlimited sushi
AED 300 per person, including unlimited sushi and 2 hours of free- flowing bubbly and selected cocktails.
أحجز الان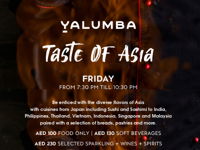 TASTE OF ASIA
أسبوعي يوم الإثنين, 7:00م - 10:30م
Be enticed with the diverse flavors of Asia with cuisines from Japan including Sushi and Sashimi to India, Philippines, Thailand, Vietnam, Indonesia, Singapore and Malaysia paired with a selection breads, pastries and more.
AED 130 Soft Beverages
AED 230 Selected Sparkling + Wines + Spirits
Every Monday from 07:00 PM – 10:30 PM
أحجز الان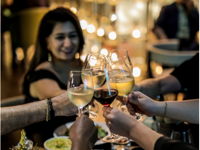 TEACHER'S SOCIAL
أسبوعي يوم السّبت, 2:00م - 9:00م
Unlimited red, white and rosé wines at AED139 and 30% off on a-la-carté on food on the bill.
Every Saturday, 2:00PM-4:00PM & 7:00PM-9:00PM
أحجز الان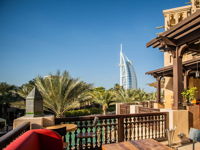 THE ALPINE BRUNCH
يومي, 12:00م - 11:00م
3 hour brunch package available daily from AED 295
أحجز الان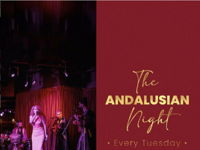 THE ANDALUSIAN NIGHT AT ASIL
أسبوعي يوم الثّلاثاء, 8:30م - 11:30م
Asil will be hosting a resident Moroccan Singer "Maro and The band" with Andalusian vibes.
Every Tuesday of every week between 8:30 PM and 11:30 PM
أحجز الان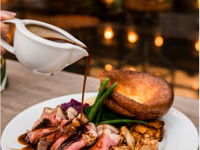 THE BRITISH WEEKEND ROAST
أسبوعي نهاية الاسبوع, 12:00م - 11:30م
Roast of the day AED119 [Chicken or Beef] and add ons- Pie of the day AED79
Saturday & Sunday,
أحجز الان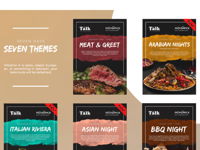 THEME NIGHTS
يومي, 7:00م - 11:00م
Seven days, seven themes.
Whether it is Asian, classic European, or something in between, your taste buds will be delighted.
Theme Nights are daily from 7 pm to 11.00
AED 180 per person including soft beverages
AED 280 per person, including beverage package.
Children between 6 to 12 years old receive a 50% discount.
Children under 6 years old eat for free.
A maximum of 2 children under 6 year old per couple applies
أحجز الان