Experiences in Bahrain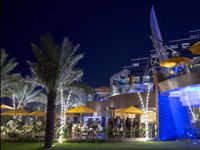 LADIES NIGHT
WU Asian Restaurant and Lounge
Weekly on Wednesdays, 5:00pm - 11:30pm
Calling all the fabulous ladies for a superb evening at WU where you can sip on 3 elegant cocktails from 5:00PM every Wednesday and unwind on our terrace overlooking the beach area and surroundings.
Reserve Now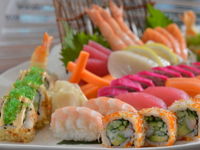 SUSHI ART
WU Asian Restaurant and Lounge
Weekly on Tuesdays, 7:00pm - 10:30pm
Our Sushi Night have been revamped to include our enormous signature sushi and maki display paired with the new thrilling live cooking stations to supply you with delicious Peking duck and a sashimi. Enjoy your favorite sushi with unlimited drinks.
Reserve Now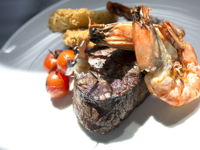 TOMAHAWK STEAK
Flames Steak and Seafood (Temporarily Closed)
Weekly on Sundays, Tuesdays, Wednesdays, Thursdays, Fridays, and Saturdays, 7:00pm - 11:45pm
Enjoy this glorious 1 KG Tomahawk Steak grilled to perfection along with two of your favorite sauces, assorted vegetables, potatoes and selection of mustards Served at your table in Flames Restaurant.
Reserve Now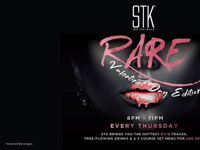 VALENTINE'S DAY
8:30pm - 11:00pm
STK JBR presents Rare - the Valentines Edition. Grab ya gurl, grab ya boo and indulge in a saucy dinner party this Valentine's Day. For just AED 299, enjoy free-flowing drinks and a succulent three-course set menu whilst getting down to the hottest RnB tracks between 8PM and 11PM.
Our resident DJ will bring all your favourite RnB tracks for you to belt out to your heart's content. With mouth-watering dishes including Quinoa Salad, Salmon & Seabass Ceviche, Lil Chicken Sliders and Burgers to start, followed by, 200g Fillet, Roasted Salmon, and Cauliflower Risotto. Chef has prepared the sweetest of endings, with moreish desserts; New York Cheesecake, Cookie Dough and Créme Brûlée.
Things are about to get TURNT this Valentine's Day!
Reserve Now
2