Experiences in Bahrain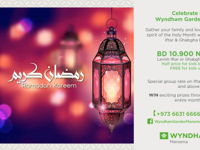 IFTAR
Weekly on Sundays, Tuesdays, Wednesdays, Thursdays, Fridays, and Saturdays, 7:00pm - 9:00pm
Gather your family and loved ones and experience the spirit of the Holy Month with a sumptuous traditional Iftar buffet at Via Brasil.
Adult: BD 10.900 Net
Children: BD 5.450 Net (ages 11-6 years old)
Kids under 6 years old FREE
GROUP BOOKINGS
To share the joy of the season, we offer you special discounts on Group bookings and private corporate ghabgha gatherings.
Special group rate on Iftar/ Ghabgha for 10 persons and above at BD 9 net.
Reserve Now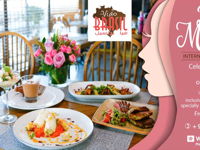 INTERNATIONAL WOMEN'S DAY
7:00pm - 11:30pm
Celebrate women's day at Via Brasil on March 8, 2019.
BD 16 net inclusive of free drink for ladies and specially crafted homemade chocolates
Reserve Now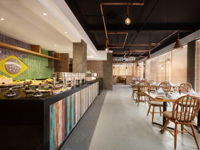 MOTHER'S DAY
Daily, 7:00pm - 11:00pm
25% off on total bill for all mothers on 20th & 21st March, 2020, inclusive of unlimited selected cocktails for all ladies.
This offer is valid only on March 20th & 21st, 2020
Reserve Now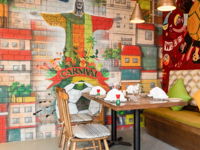 VALENTINE'S EVENING
7:00pm - 11:00pm
• BD 24 Unlimited Buffet and Soft Beverage
• BD 34 Unlimited Buffet and Selected Beverages
Surprise Gift for ladies
Live Entertainment
6:30 pm - 12:00 am
Reserve Now
2