Experiences in Dubai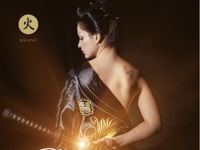 WEEKEND BRUNCH (FRIDAY)
Weekly on Fridays, 1:00pm - 4:00pm
Weekend Brunch: Thursday: Friday- 1-4pm
Reserve Now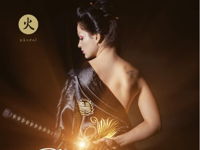 WEEKEND BRUNCH (FRIDAY EVENING)
Weekly on Fridays, 7:00pm - 10:00pm
Weekend Brunch: Friday 7-10 pm.
Reserve Now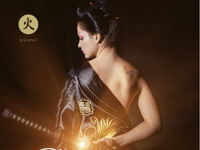 WEEKEND BRUNCH (THURSDAY)
Weekly on Thursdays, 7:00pm - 10:00pm
Weekend Brunch: Thursday:7-10pm
Reserve Now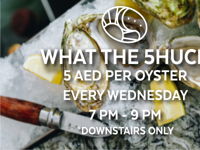 WHAT THE SHUCK
Weekly on Wednesdays, 7:00pm - 9:00pm
WHAT-THE-5HUCK DON'T BE SHELLFISH! Tell everyone! Every Wednesdays 7:00 pm-9:00 pm 5 AED Oysters reserved now Dad Jokes Sold Separately
Every Wednesday 7:00 pm – 9:00 pm
Reserve Now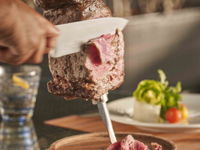 WHITE NIGHT NEW YEAR'S EVE
7:00pm - 11:30pm
Gather your loved ones to celebrate the beginning of a new decade with spectacular views of the Burj Khalifa fireworks on the outdoor terrace at Cabana. Revel in private cabanas as you savor exquisite international cuisine from a sharing-style menu, lavish live cooking stations, a dedicated seafood station and unlimited selected beverages.
AED 2,020 per person inclusive of beverages
AED 18,000 for 6 persons inclusive of premium beverages and 2 bottles of bubbly at Private Cabana
50% off dining for children aged 6 to 11 years; children under 6 years dine with our compliments
31st December | 7:00 pm - 4:00 am
Entertainment : Live Band
Reserve Now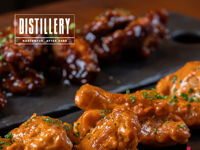 WINGIN' IT SUNDAYS
Weekly on Sundays, 4:00pm - 11:45pm
Sunday, 04:00 PM - 12:00 AM
All you can eat wings at AED 99
* Terms & Conditions Apply
Reserve Now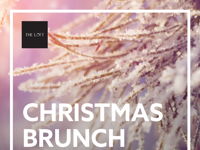 WONDERLAND BRUNCH
Weekly on Fridays, 1:00pm - 4:00pm
Christmas Day. The Loft transforms into a winter wonderland in the lead up to Christmas. Our Winter Wonderland brunch is on every Friday from 1 PM to 4 PM in December, including December 6, 13, 20, 25, and 27.
Live entertainment, DJ, a visit from Santa & gifts under the tree make our Christmas day brunch truly special.
Reserve Now