Experiences in Dubai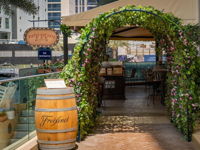 VALENTINE'S DAY
6:00pm - 11:00pm
Enjoy a relaxing, laid-back Valentine's date with your special someone at this cosy Parisian restaurant in Dubai Marina with a 3-course menu.
14th February, 6:00pm, AED 390 (per person)
Reserve Now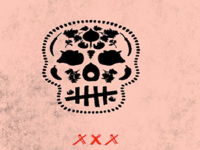 VALENTINE'S DAY
7:30pm - 11:30pm
Valentine's is creepin' up ...😏
So whether you're hanging with the crew or with that special someone we've got a special night sorted out for ya.
Come through for our Special Valentine's Day Menu:
2 Course Menu - AED 250
3 Course Menu - AED 300
Special Cocktail by bar: Thug Passion for AED 55
Reserve Now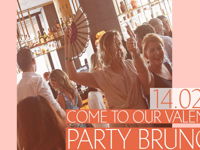 VALENTINE'S DAY PARTY BRUNCH
12:30pm - 3:30pm
Bring your crush, your Mum, your BFFs, your S.O, your mates. We're celebrating Valentine's Day the only way we know how - by throwing a big ol' party ;-)
14th February 2020, 12:00 pm - 3:30 pm
Reserve Now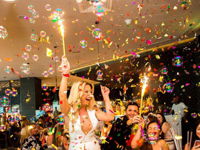 WE BRUNCH
Weekly on Fridays, 1:00pm - 3:00pm
The Friday Brunch at Accents serves up a high-energy experience with bottomless beverages and an up-tempo soundtrack spun by DJ Andy Swift. Come down and party at the brunch everyone wants to be at!
Friday 1:00 PM - 4:00 PM | AED 375 inclusive of house beverages
Reserve Now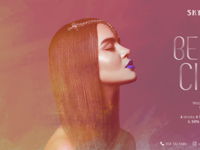 WEDNESDAY LADIES NIGHT
Weekly on Wednesdays, 5:00pm - 11:00pm
Wednesday from 5:00pm 4 drinks for free and 50% discount on the food order.
Reserve Now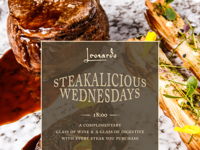 WEDNESDAY STEAKALICIOUS
Weekly on Wednesdays, 6:00pm - 11:30pm
A complimentary glass of wine & a glass of digestive with every steak you purchase.
Reserve Now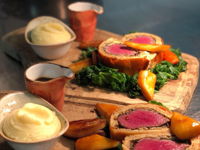 WELLY WEEKENDER
Weekly on Fridays, 12:00pm - 4:00pm
WELL, WELL, WELLINGTON! Grab a mate and get tucked into the well anticipated beef wellington served with braised vegetables, mash and lashing gravy, we're salivating at the thought. Get on your starter as individuals then team up to share your welly.
Reserve Now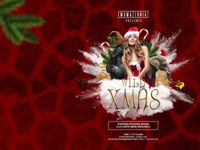 WILD CHRISTMAS OF MAMAZONIA
6:00pm - 11:30pm
Have you been naughty, nice or wild this year? Whatever it is, we've got the wildest Xmas party coming for you this 24th December 2019. Packages begin from AED 222 per person.
Reserve Now