Restaurants in Dubai
Mercury Lounge
Four Seasons Resort at Jumeirah Beach, Jumeirah 2
Mediterranean
Lounge • $$
Reserve Now
Sea Fu Restaurant and Bar
Four Seasons Resort at Jumeirah Beach, Jumeirah 2
Seafood
Casual Dining • $$
Reserve Now
Experiences in Dubai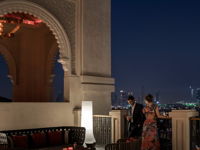 BELIEVE IN DIAMONDS IN THE SKY
6:00pm - 11:45pm
Next sights are set even higher with a visit to the rooftop Mercury Lounge. Here unfiltered starlit skies hang romantically above guests as they can indulge in a thoughtfully crafted menu that journeys from oysters and calamari ragu to black cod fish - a star in its own right. An equally creative cocktail menu completes the offering, fashioning a destination where hearts will fly high.
From February 11 to 14, 2022
Time: 6:00 pm to 2:00 am
Special Menu:
Gillardeau Oyster with Raspberry and Rose Vinaigrette (AED 60 per piece)
Homemade Beetroot Tagliolini with Calamari Ragu, Thyme, Lemon Zest (AED 130)
Confit Black Cod Fish with Pink Peppercorn "Pilpil" Sauce, Smoked Roasted Red Capsicum (AED 170)
Vanilla Bourbon and Tonka Bean Mousse with Morello Cherry Marmalade, Almond "Pain de Gênes" Genovese
Reserve Now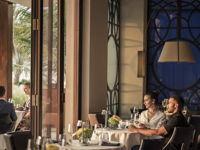 BELIEVE IN TRUE LOVE, TRUE LUXE
12:30pm - 11:45pm
Starting with the Asian-inspired Sea Fu, guests can expect a stunning beachfront location from which to indulge in a red-carpet worthy dinner. Canadian lobster, Hokkaido scallops and oysters make appearances while Ruinart Champagne is served alongside a dinner sure to set pulses racing.
February 14, 2022
Time: 12:30 pm – 12:00 midnight
Price: AED 650 per couple, including a sharing Royal Seafood Platter and half a bottle of Champagne
Reserve Now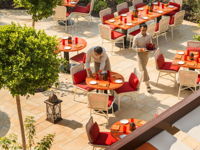 CHRISTMAS EVE BBQ ON THE BEACH
7:00pm - 11:00pm
Don't miss a moment of the balmy weather and kick off your festive celebrations with a special Christmas Eve BBQ hosted right on the beach.
AED 320 per person (Non-Alcoholic Beverages)
24 December | From 7:00 pm
Reserve Now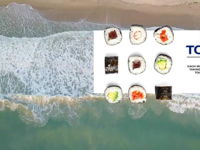 CULINARY TOUR OF ASIA WITH SEA FU
Weekly on Tuesdays, 7:00pm - 11:00pm
Launching this month, Sea Fu is set to take a culinary journey through Asia, taking in the sights, sounds and smells of a different destination each month. Our chefs have delved deep into the history, geography, traditions and religions of each destination to create a unique and delicious voyage through the region.
For the month of November we will journey through Tokyo.
Tour of Asia is open every Tuesday between 7:00 pm until 11:00 pm.
Reserve Now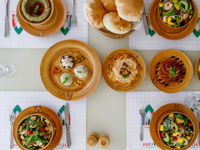 DAILY DISH
Weekly on Sundays, Mondays, Tuesdays, Wednesdays, Thursdays, and Saturdays, 12:00pm - 4:00pm
Daily dish includes soup/salad, main course and dessert. AED 42
Saturday till Thursday, 12:00 pm to 4:00 pm
Reserve Now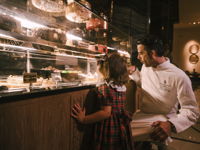 FESTIVE CHRISTMAS BRUNCH
Daily, 1:00pm - 3:00pm
Gather loved ones and enjoy a delicious Festive Brunch at Suq this Christmas Day. Guests are invited to eat, drink and be merry whilst all the family are entertained by wonderful live music and imaginative children's activities. It's beginning to look a lot like a SUQ Christmas.
Reserve Now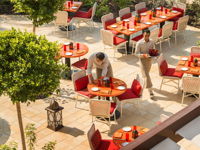 FRIDAY BRUNCH
Weekly on Fridays, 1:00pm - 4:00pm
Hours: every Friday from 1PM to 4PM
Price:
AED 375 - Non-Alcohol
AED 530 - Basic Alcohol (with house wine, prosecco & beer)
AED 750 - Champagne
AED 190 for kids 6 to 12 years old
- Menu is a variety of international foods (Asian, Western, Arabic and some Indian dishes)
- Live Band & Kids Corner
Reserve Now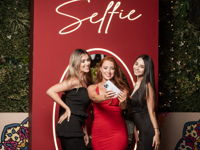 GLAM MONDAYS AND BELLA TUESDAYS
Weekly on Mondays and Tuesdays, 10:00pm - 11:59pm
Two days made for women to rejoice and celebrate. Ladies will be offered a free flow of beverages from a special selection at AED 150.
Mondays and Tuesdays, 10:00 PM - 1:00 AM.
Reserve Now