Experiences in Dubai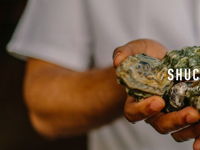 SHUCK FEST
The MAINE Oyster Bar and Grill
Weekly on Sundays, Mondays, Tuesdays, Wednesdays, and Thursdays, 6:00pm - 8:00pm
Oysters get many people, like us, weak at the knees.
There is no place better to have freshly shucked oysters than our Shuck Fest, AED 10 a SHUCK from Sundays till Thursdays, 6:00 pm till 8:00 pm.
A dozen of these bad boys on the half shell? Just say "yes", but we think you'll be after more than that.
Reserve Now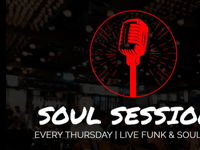 SOUL SESSIONS - LIVE SOUL AND FUNK MUSIC
Weekly on Thursdays, 10:00pm - 11:30pm
Every Thursday join us for LIVE soul and funk music while enjoying our modern and innovative Japanese cuisine from our terrace, with views of the Dubai Eye and JBR Beach.
Live Music from 9PM onwards.
Reserve Now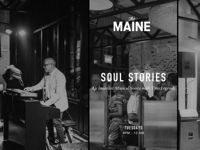 SOUL STORIES WITH SALT 'N PEPPER
The MAINE Oyster Bar and Grill
Weekly on Tuesdays, 8:00pm - 11:00pm
At The MAINE, we're redefining Tuesday nights.
Sip on cocktails and indulge on seafood while listening to live performance from soul & jazz legends Salt 'n Pepper, every Tuesday from 8:00 PM to 12:00 AM.
Held in partnership with Remy Martin.
Reserve Now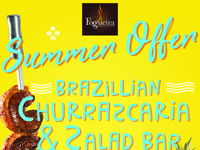 SUMMER OFFER
Weekly on Sundays, Mondays, Tuesdays, Wednesdays, Thursdays, Fridays, and Saturdays, 6:30pm - 11:30pm
Brazillian Churrascaria & Salad Bar
AED 199
Reserve Now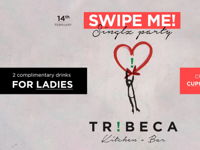 SWIPE ME! VALENTINE SINGLZ PARTY
8:00pm - 11:30pm
Swipe right this Valentine's Day at Tribeca.
Grab a color-coded wristband that matches your relationship status and let Cupid handle the rest!
Ladies enjoy two complimentary love potions!
Reserve Now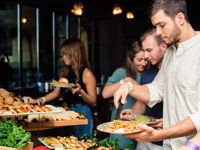 THANKSGIVING NIGHT BRUNCH
Daily, 8:00pm - 11:00pm
Thanksgiving is almost here and if post-dinner board games with distant relatives you secretly hate isn't your style, Tribeca's got your back!
Reserve Now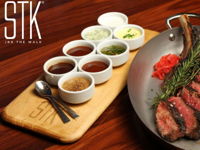 THE #499
Daily, 7:00pm - 11:00pm
Enjoy a premium 1kg Rib-Eye served with prawns, parmesan truffle chips, broccolini and a bottle of grape at STK JBR.
Reserve Now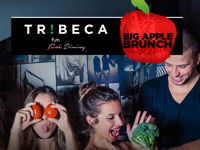 THE BIG APPLE BRUNCH
Weekly on Fridays, 1:00pm - 4:00pm
A New York Inspired ORGANIC BRUNCH from 1pm-5pm every Friday.
Price:
AED 225 soft drinks
AED 349 house drinks
AED 399 bubbly
*Inclusive of VAT
Reserve Now