Experiences in Dubai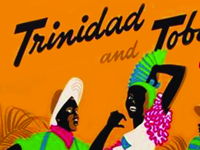 CARNIVAL: Trinidad & Tobago
1:30pm - 2:30pm
Let me take you on a whirlwind tour of Carnival culture, Darling!
Kicking off in Trinidad & Tobago on 29th January, experience the tastes of the Caribbean island with Hotel Cartagena's take on the Creole flavours of our Trinidadian Coconut Curry Crab with cassava dumplings and coconut rice washed down with a specially created Swizzle lime and mint cocktail.
Reserve Now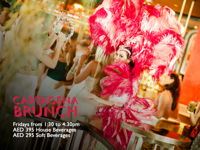 CARTAGENA BRUNCH
Weekly on Fridays, 1:00pm - 2:30pm
Every Friday, escape to my Bohemian paradise and experience the flamboyant Cartagena Brunch!
AED 395 House Beverages
AED 295 Soft Beverages
Reserve Now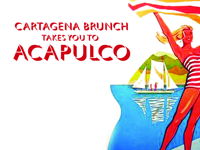 CARTAGENA BRUNCH IN ACAPULCO
1:30pm - 4:30pm
This summer, Cartagena Brunch takes you to the beaches of South America. Welcome to Acapulco!
Friday, August 16, from 1.30 to 4.30 pm - with the Cartagena Dancers
AED 295 | soft beverages
AED 395 | house beverages
Reserve Now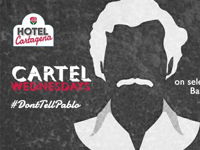 CARTEL WEDNESDAYS
Weekly on Wednesdays, 6:00pm - 10:00pm
Every Wednesday from 6-10pm.
Half-price on selected beverages and a selection of bar bites for AED 30 and a chance to find the stash with hidden giveaways at Hotel Cartagena
Reserve Now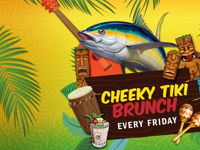 CHEEKY TIKI BRUNCH
Weekly on Fridays, 12:30pm - 4:00pm
Trader Vic's Hilton Dubai Jumeirah is going 'cheeky' for Friday Brunch!
Watch out for unlimited mixed beverages on boats, fresh tuna on a surfboard, plates of food served directly to your table and a whole lotta lively Latin music and dancing to keep you coming back every Friday!
AED 325 per person with unlimited sharing platters, live stations and premium beverages
Reserve Now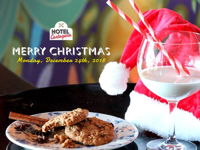 CHRISTMAS EVE BRUNCH
Daily, 7:00pm - 10:00pm
Santa Claus is coming to town... and I'll be waiting up for him all night! Join me for a delicious holiday feast on Christmas Eve.
Reserve Now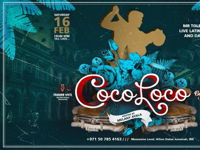 COCO LOCO
Weekly on Saturdays, 9:00pm - 11:30pm
Trader Vic's Hilton Dubai Jumeirah adds another great evening to their repertoire by introducing Coco Loco - hosted by the talented Melany Ayala known for holding the best parties for the Latin community in Dubai.
Every Saturday promises to be better than the last as the live band will be playing irresistible Latino sounds keeping guests in their salsa formations on the dance floor.
Coco Loco will bring the most exciting and exclusive performances from top Latin DJ, Mr Tolentino with the best mix of salsa, bachata, reggeaton and much more!
Happy Hour starts from 4:00pm
Dance performance and live DJ starts at 9:00pm
Grab a special COCO LOCO cocktail for AED 60 only, exclusive for Coco Loco!
Reserve Now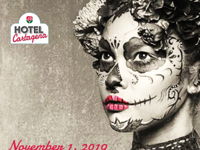 DIA DE LOS MUERTOS
1:30pm - 11:30pm
November 1, 2019, for Brunch & Dinner.
Guests are required to dress up accordingly and the best-dressed person will win brunch for 4 guests.
Reserve Now