Your search results
Experiences in Dubai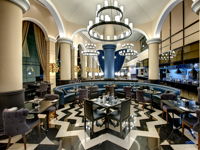 THEME NIGHTS
Daily, 7:00pm - 10:30pm
Description Patrons looking for a taste of home can find it at the award winning Great British Restaurant (GBR) where diners can sample timeless British cuisine from sumptuous roasts to the crowd-favourite fish and chips. Not only offering a fabulous selection of British dishes, GBR also has a wide-range of international plates. Apart from its views, the restaurant's open-plan, spacious design makes it the ideal location for special celebrations and events and group dining.
Monday: Italian Night
Tuesday: Asian Night
Wednesday: International Dinner Buffet
Thursday: BBQ Night
Friday: Ibiza White Night
Saturday: Arabic Night
Sunday: British Night
Monday to Thursday, Saturday to Sunday:
AED 190 per person: Dinner Buffet and 1 Soft Drink
Kids (6 – 12 years old): 50% off
Kids (5 years old or below): Free of charge
Cannot be conjuncted with another offer or discount
Friday Ibiza White Night:
AED 249 per person with soft beverages
AED 349 per person with house beverages
Reserve Now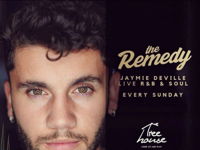 THE REMEDY
Weekly on Sundays, 9:00pm - 11:59pm
Entertainment: Live R&B performance by Jaymie Deville
Offer: Ladies get Unlimited Rose, Red, and White Wine for AED 149
Reserve Now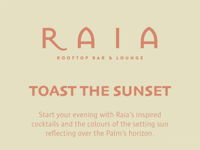 TOAST THE SUNSET
Daily, 6:00pm - 8:00pm
Start your evening with Raia's inspired cocktails and the colours of the setting sun reflecting over the Palm's horizon.
Happy Hour prices on selected beverages daily. | 6pm-8pm
Reserve Now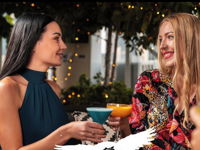 TREEHOUSE LADIES' NIGHT
Weekly on Tuesdays, 8:00pm - 11:59pm
Offer only for ladies: AED 149 includes unlimited White, Red, Rose wine, selected cocktails, and bubbles, or add a nibble for AED 20.
Reserve Now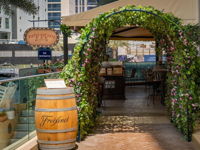 UNLIMITED RACLETTE
Weekly on Mondays, 6:00pm - 11:00pm
Mondays from 6pm to 11pm, unlimited Raclette, cold cuts & potatoes | AED 159
Reserve Now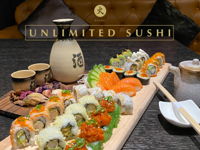 UNLIMITED SUSHI
Weekly on Sundays and Mondays, 1:00pm - 10:00pm
Sunday & Monday from 1pm-11pm
Indulge unlimited rounds of sushi for 299AED per person, including salmon sashimi and nigiri.
Pair your sushi with a bottle of wine for 159AED.
Reserve Now
WAREHOUSE SATURDAY BRUNCH
Weekly on Saturdays, 7:30pm - 10:30pm
Warehouse Brunch is bigger and better than ever! A great Saturday evening of endless eats, free-flowing drinks and awesome live entertainment.
Every Saturday | From 7:30 PM - 10:30 PM | Happy Hour from 10:30 PM - 12:30 AM (First Hour Free)
AED 175 soft drinks package
Reserve Now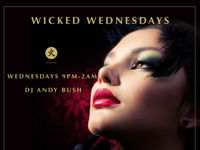 WICKED WEDNESDAY
Weekly on Wednesdays, 9:00pm - 11:59pm
Every Wednesday from 9pm-2am.
Dj Andy Bush will play music requests all night, from 9pm-2am
Offers:
99Aed slider and draught
149Aed unlimited drinks for two hours
199Aed unlimited drinks for three hours
99Aed platter of bites.
Reserve Now