Your search results
Experiences in Dubai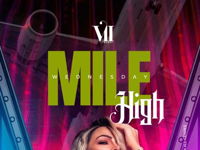 MILE HIGH
Weekly on Wednesdays, 9:00pm - 11:59pm
Hip hop commercial and R&B music
Reserve Now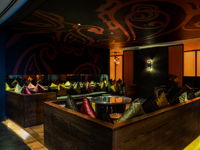 NAAN MAHAL AT RANG MAHAL
Daily, 6:00pm - 11:59pm
For an after work catch up with colleagues or a small aperitif, join us in the trendy and comfortable bar & lounge at Rang Mahal for our daily Naan Mahal – Enjoy a taste of modern Indian street food with two house beverages.
Daily from 6pm to midnight.
AED 95 per person inclusive of one bar bite and two signature beverages from our naan mahal menu.
Reserve Now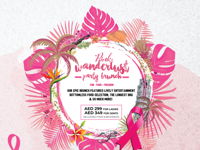 PINK WANDERLUST PARTY BRUNCH
Monthly on the 7th, 14th, 21st, and 28th days of the month, 1:00pm - 4:00pm
AED 5 per diner will be donated to Brest Friends in partnership with Al Jalila Foundation in support of the fight against breast cancer. #PINKTOBER
AED 299 for Ladies
AED 349 for Gents
Including food and beverages
From 7th, 14th. 21st, and 28th October | 1pm – 4pm
Age Policy: 21 years and above.
Reserve Now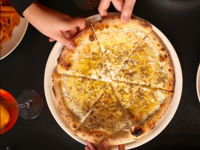 PIZZA NIGHT
Weekly on Sundays and Tuesdays, 6:00pm - 11:59pm
Enjoy a fantastic All-You-Can Eat pizza offer: choose any, and as much pizza as you like from a selected menu.
Every Tuesday and Sunday, from 6pm until 12am.
AED 95 per person for unlimited pizza from a selected menu.
AED 150 per person, including a bucket of hops or a bottle of grape.
Children from 0-5 eat for free and children from 6-12 pay half-price
Reserve Now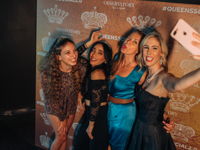 QUEENS' SOCIAL 2.0
Weekly on Tuesdays, 7:00pm - 10:00pm
Ladies! Get access to queen privileges of free-flowing drinks and a choice of a delicious bar bite.
Every Tuesday, 7pm to 10pm | AED 125 per person
Reserve Now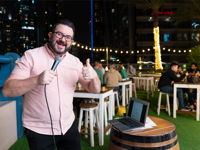 QUIZ NIGHT
Weekly on Thursdays, 7:00pm - 9:00pm
It's time to put your knowledge to the test! Grab your pals and challenge yourself to a fun and exciting quiz night with Ciaran Fox at The Croft's. Get a chance to win free brunch, drink vouchers and more.
Every Thursday, 7pm to 9pm
Reserve Now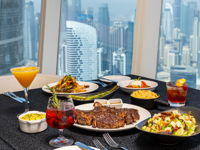 SATURDAY BRUNCH
Weekly on Saturdays, 1:00pm - 4:00pm
Enjoy a sophisticated feast in lofty heights while you overlook Dubai's iconic skyline.
Every Saturday from 1pm until 4pm
AED 245 per person, including soft beverages.
AED 395 per person, including house beverages & sparkling grape.
Reserve Now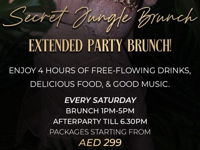 SECRET JUNGLE BRUNCH
Weekly on Saturdays, 1:00pm - 6:30pm
EXTENDED PARTY BRUNCH
Enjoy 4 hours of free-flowing drinks, delicious food, & good music.
packages starting from AED 299
Brunch 1PM - 5PM
Afterparty till 6:30PM
Reserve Now