Experiences in Dubai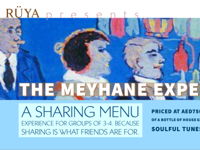 THE MEYHANE EXPERIENCE
Weekly on Wednesdays, 6:00pm - 11:30pm
A sharing menu experience for groups of 3-4. Because sharing is what friends are for.
Priced at AED 750 per table | inclusive of a bottle of house grape | drink specials all night | Soulful tunes by resident Amzin.
Reserve Now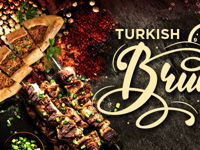 TURKISH BRUNCH
Weekly on Saturdays, 1:00pm - 3:30pm
From dolma to doner kebab, homemade baklava and Turkish delights, savour the taste of authentic Turkish cuisine at A La Turca Restaurant alongside a selection of premium beverage packages within an ambience complemented by classical background music.
AED 230 food only
AED 315 with free-flowing soft beverages
AED 460 with free-flowing house beverages
AED 685 with free-flowing bubbly
Saturdays, 1:00pm - 4:00pm
Children aged between 6 - 12 years dine with 50% discount while those below 6 years dine with our compliments.
Reserve Now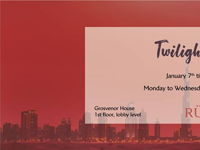 TWILIGHT MENU
Weekly on Sundays, Mondays, Tuesdays, and Wednesdays, 6:00pm - 8:00pm
Twilight menu available from Sundays to Wednesdays, 6:00pm to 8:00pm.
Reserve Now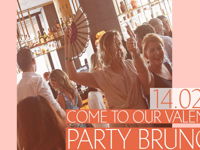 VALENTINE'S DAY PARTY BRUNCH
12:30pm - 3:30pm
Bring your crush, your Mum, your BFFs, your S.O, your mates. We're celebrating Valentine's Day the only way we know how - by throwing a big ol' party ;-)
14th February 2020, 12:00 pm - 3:30 pm
Reserve Now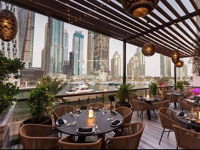 WOMEN'S NETWORKING DAY
7:00pm - 8:00pm
A networking event for professional women in the UAE, to bring awareness to the challenges and joys associated with being a working woman in Dubai. It's a chance for the many influential women of Dubai to get together, make new connections and celebrate old ones, expand their network, and most of all - have fun in a relaxed and inclusive atmosphere.
Featuring a panel discussion of glamorous guests who all have one thing in common: food
When: Saturday, March 23rd from 3pm to 7pm
What to bring: Open hearts and minds, business cards (if you've got 'em) and your fabulous, talented selves.
What to expect: A touch of class, a bit of glam & a lot of compassionate story-telling. Award-winning drinks and food, incredible marina view, groovy tunes, prizes and special gifts!
Reserve Now