تجارب في دبي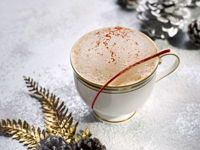 5-COURSE FESTIVE MENU
أسبوعي يوم الجمعة و السّبت, 12:00م - 4:00م
أحجز الان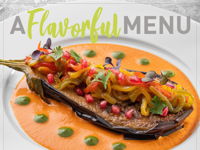 A FLAVORFUL MENU
يومي, 12:00م - 10:00م
Save up with this new set menu! Indulge in our two-course menu for one or for two! Flavorful meals, all day long.
AED 149 2-course menu & 2 glasses of house wine
AED 298 2-course menu & 1 bottle of house wine
أحجز الان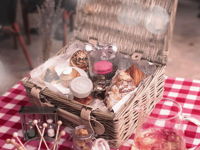 AFTERNOON PICNIC TEA
أسبوعي يوم الأحد, الإثنين, الثّلاثاء, الأربعاء, و الخميس, 3:00م - 7:00م
A playful, French Picnic twist on this time-honoured British tradition. Expect your favourite signature dishes from the famous La Serre menu creatively curated along with some new creations in sweet & savoury tastes and textures. Choose your tea, receive your own personal picnic hamper & let our team brew the perfect cup for you
أحجز الان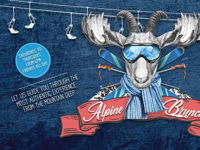 ALPINE BRUNCH
أسبوعي يوم الأحد, الإثنين, الثّلاثاء, الأربعاء, الخميس, و السّبت, 6:00م - 11:00م
A true foodie experience that is sure to transport you to the French Alps every Friday from 12:00 pm all day and every evening throughout the week (Sat – Thurs) from 6:00 pm.
AED 395 per person for an all-inclusive 3-hour brunch package, minimum of 4 people.
أحجز الان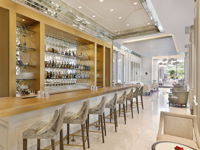 APERITIVO
أسبوعي يوم الأحد, الإثنين, الثّلاثاء, الأربعاء, و الخميس, 12:00م - 11:00م
The Longest Bar Tour in DIFC Sunday to Thursday from 12 to 9pm with a la minute complementary tapas pass around every half hour, "Only at the Bar ". Select any at AED30 each.
أحجز الان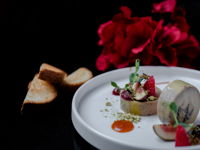 A ROMANTIC AFFAIR
7:00م - 11:00م
A Romantic Affair: Impress your significant other with a special 4-course menu curated by our culinary experts this Valentine's Day. There will be a live piano performance throughout the evening adding to the romantic ambience.
AED 688 per couple for a 4-course set menu.
14 February 2020
أحجز الان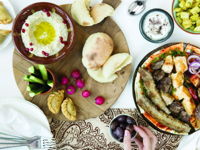 ASROUNIEH, A FRIDAY LEBANESE LUNCH
أسبوعي يوم الجمعة, 1:00م - 6:30م
Make your weekend a delicious one with a fully-fledged, authentic Lebanese lunch every Friday at Khaymat Al Bahar. Allow the sizzling delicacies to tempt your taste-buds while beach-front views provide effortless eye candy. Have a relaxed afternoon with some flavourful shisha while the kids enjoy the play area and Lebanese melodies fill the ambience, courtesy of our live entertainment.
أحجز الان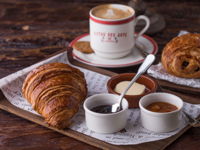 BISTRO DES ARTS BREAKFAST
يومي, 7:30ص - 11:00ص
Free home-made croissant with every coffee purchased
أحجز الان