تجارب في دبي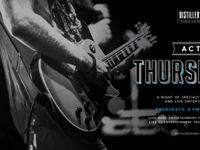 ACT THURSDAYS
أسبوعي يوم الخميس, 8:00م - 11:00م
A night of specialty cocktails and live entertainment.
Live Band entertainment from 8pm to 11pm.
Live DJ entertainment from 11pm onwards.
أحجز الان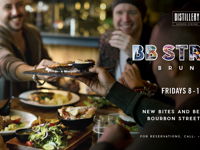 BB STREET BRUNCH
أسبوعي يوم الجمعة, 8:00م - 11:00م
New bites and bevvies for Bourbon Street Brunch every Friday from 8:00 PM - 11:00 PM!
أحجز الان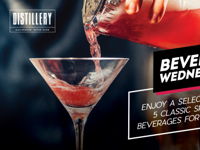 BEVERAGE WEDNESDAYS
أسبوعي يوم الأربعاء, 12:00م - 10:00م
Enjoy a selection of 5 classic specialty Beverages for AED 35*
أحجز الان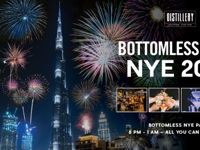 BOTTOMLESS PARTY NYE
4:00م - 11:30م
Our resident DJ keeps the party going, while the bar & kitchen pull out all stops. The Bottomless party ticket at Distillery gives you exactly that. All you can eat & drink from the NYE beverages & food menu from 8 PM to 1 AM. After Party From 1 AM To 3 AM.
أحجز الان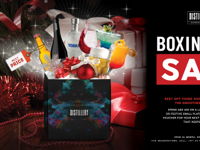 BOXING DAY SALE
4:00م - 11:30م
Rest off those shopping feet & unbox The Smoothest Sale of 2019
Spend AED 400 on A La Carte Food, Drinks, or Festive Small Plates - and get an AED 200 voucher for your next visit. Distillery is a gift that keeps on giving.
أحجز الان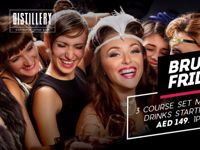 BRUNCH FRIDAYS
أسبوعي يوم الجمعة, 1:00م - 4:00م
3 course set menu and drinks starting from AED 149*
أحجز الان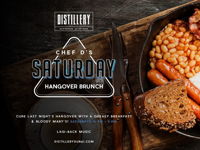 CHEF D'S SATURDAY BRUNCH
أسبوعي يوم السّبت, 12:30م - 4:00م
Cure last night's hangover with a greasy breakfast & bloody mary's!
أحجز الان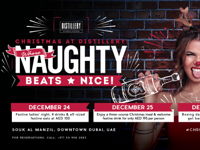 CHRISTMAS AT DISTILLERY
يومي, 4:00م - 11:00م
Come celebrate Christmas at Distillery where Naughty Beats - Nice!
December 24: Festive ladies' night, 4 drinks & elf-sized festive eats at AED 100
December 25: Enjoy a three course Christmas meal & welcome festive drink for only AED 195 per person
December 26: Boxing day sale! Spend AED 400 & get back a AED 200 voucher
أحجز الان