تجارب في دبي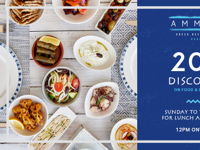 20% OFF FOOD & BEVERAGES
أسبوعي يوم الأحد, الإثنين, الثّلاثاء, الأربعاء, و الخميس, 12:00م - 11:00م
20% off on food & beverage on the total bill for lunch & dinner.
أحجز الان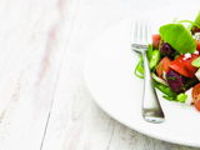 CHRISTMAS EVE
يومي, 7:00م - 11:00م
Celebrate Christmas Eve with a sumptuous dinner as you admire unbeatable views of Burj Al Arab Jumeirah right on Madinat Jumeirah's private beach while digging into light and refreshing Greek cuisine.
أحجز الان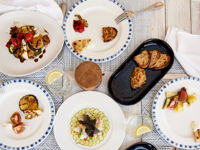 CHRISTMAS EVE DINNER
يومي, 7:00م - 9:00م
AMMOS is also offering a Greek mezze tray paired with a bottle of house grape for only AED 95, available from 7pm to 9pm on Christmas Eve (24th Dec), Christmas Day (25th Dec) and New Year's Day (1st Jan)
أحجز الان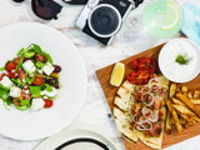 CHRISTMAS LUNCH
يومي, 12:30م - 3:30م
A La Carte Christmas lunch with turkey specials.
أحجز الان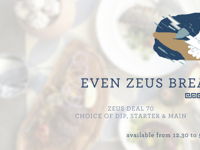 EVEN ZEUS BREAKS FOR LUNCH
أسبوعي يوم الأحد, الإثنين, الثّلاثاء, و الأربعاء, 12:30م - 4:30م
Zeus Deal AED 70 - pick a dip, starter and main from a good selection where everything feels fresh, healthy and fun.
Zeus Express AED 45 - allows a choice of salad and gyros – just the right combination of quick and fulfilling.
أحجز الان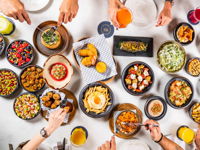 EXECUTIVE LUNCH
أسبوعي يوم الأحد, الإثنين, الثّلاثاء, الأربعاء, و الخميس, 12:00م - 4:00م
From 12pm to 4pm, Sunday to Wednesday.
3 course for AED 150 per person.
أحجز الان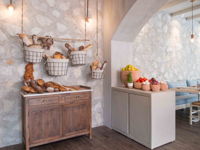 FESTIVE SEASON MENU
يومي, 12:30م - 2:59م
Mythos Kouzina & Grill is bringing authentic Greek food to the table. The simple, yet
appetizing menu is a compilation of traditional Greek recipes & dishes. As you feast on your
favorite specialties, you'll find that all the food is prepared with the freshest, hand-selected
ingredients creating a style that's pure, light & healthy.
December 16 - January 01, 2021
أحجز الان