تجارب في دبي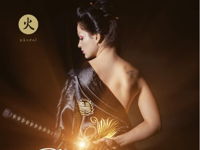 WEEKEND BRUNCH (FRIDAY EVENING)
أسبوعي يوم الجمعة, 7:00م - 10:00م
Weekend Brunch: Friday 7-10 pm.
أحجز الان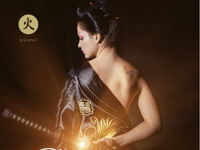 WEEKEND BRUNCH (THURSDAY)
أسبوعي يوم الخميس, 7:00م - 10:00م
Weekend Brunch: Thursday:7-10pm
أحجز الان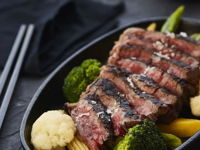 WEEKENDS AT SUMMERSALT
أسبوعي يوم الجمعة و السّبت, 12:15م - 4:00م
The weekend starts here at Summersalt. Escape from the week with a day that really gives you everything under the sun; enjoy access to the pool and gorgeous beach, unlimited delicious beachside bites with signature drinks and more, while guest and resident DJ's play tunes to delight a vibrant crowd. Why go anywhere else, when you can have it all?
AED 500 per person inclusive of pool and beach access with three-course set menu and unlimited selected beverages.
Friday and Saturday, 12:00 pm – 04:00 pm
أحجز الان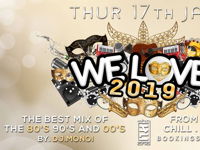 WE LOVE 2019
Sho Cho Japanese Restaurant & Lounge Dubai
6:00م - 10:30م
WE LOVE 2019: It's a MASQUERADE BALL
WE are rebooting to not just pump out the best in 80s and 90s music but the greatest hits from the 00s as well. So whether you are into rap, RnB or pure unadulterated pop, we promise to have something to get you up on the dancefloor. These decades were simply the best for music, and at our WE LOVE MUSIC nights, Dj Monoi spins only the tunes guaranteed to pack a dancefloor.
So what are you waiting for?
Contact your crew and get down to ShoCho on Thursday 17th January for a trip through time!
ShoCho also has a Happy Hour from 6-9pm, with drinks for AED32. And if you want to eat before you hit the dancefloor, fill up with delicious Japanese food from 7pm.
For more info on table booking or birthday offers please contact us: 04 346 1111
"WE Love" a series of memorable parties every Thursday with free entrance at ShoCho Dubai, Dubai Marine Resort.
أحجز الان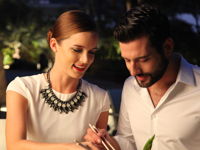 WORLD OF NOBU BRUNCH
أسبوعي يوم الجمعة, 12:30م - 4:00م
Indulge in a Brunch like no other with speciality dishes from 14 Nobu locations around the globe. Complemented by beverages such as premium bubbly, Asahi and Sake plus live entertainment by Japanese drummers, DJ and a violinist making for the perfect Friday afternoon.
AED 395 per person (including non-alcoholic beverages)
AED 585 per person (including alcoholic beverages)
AED 650 per person (including bubbly)
*Last seating is at 3pm.
أحجز الان