المطاعم في دبي
Hotel Cartagena
The JW Marriott Marquis, Business Bay
المطبخ الأمريكي اللاتيني
Casual Dining • $$
أحجز الان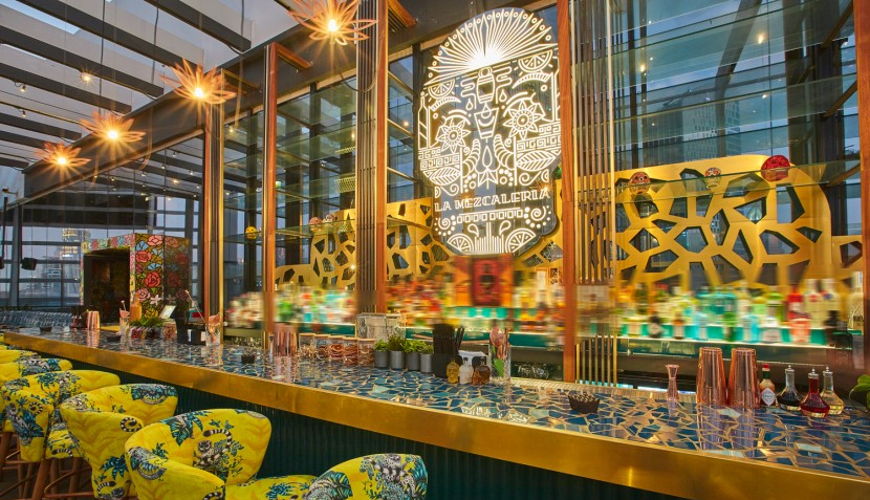 La Mezcaleria Dubai
The Oberoi Hotel, Business Bay
المطبخ الأمريكي اللاتيني
Casual Dining • $$
أحجز الان
تجارب في دبي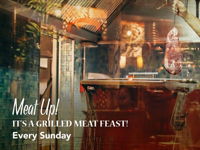 MEAT UP SUNDAYS
أسبوعي يوم الأحد, 6:30م - 11:30م
Bite into succulent delicious tenderloin, rib-eye, lamb chops, BBQ ribs and more from Trader Vic's signature Chinese oven! Our Trader Vic's meat platter is perfect for sharing over great drinks and conversations with friends and family.
AED 150 for a platter with assorted meat.
أحجز الان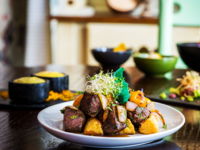 MIX UP YOUR BRUNCH-CAPADES
1:30م - 4:00م
Prefer to satiate that appetite with something sweet? Look no further than the Wanderlust Brunch by Italian baker, Melissa Forti.
أحجز الان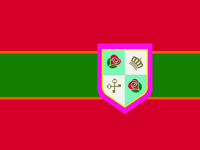 MONTH OF INDEPENDENCE
يومي, 5:30م - 10:45م
September is the month for certain Latin American countries celebrating their independence.
"Darlings, my fabulous bartenders have created rebellious concoctions dedicated to the people of Brazil, Chile, Costa Rica, El Salvador, Guatemala, Honduras, Mexico and Nicaragua. Show me your Latin American passport and get treated to a delightful cocktail!"
أحجز الان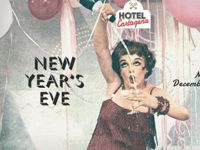 NEW YEAR'S EVE BRUNCH
يومي, 8:30م - 11:00م
Escape with me into the New Year, Darling. With the highest views of the Burj Khalifa, I've organized a Night Brunch to die for, so throw on your most flirtatious, you never know what could happen!
أحجز الان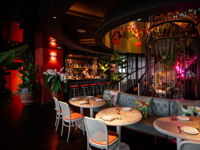 NEW YEAR'S EVE BRUNCH
9:00م - 11:30م
Night Brunch from 9pm to 1am, after which a la carte service will be available for drinks only.
AED 590 Non-Alcoholic Package (sharing set food menus including soft drinks and selected mocktails)
AED 690 Alcoholic Package (sharing set menu including House pouring beverages plus sparkling wine)
Entertainment: DJ Lins along with live performances.
Dress Code: Pirates of the Caribbean
أحجز الان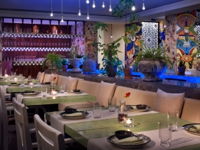 PERUVIAN CHRISTMAS EVE DINNER
يومي, 6:00م - 11:30م
Revel in exotic Peruvian festivities with a Christmas Eve dinner, perfect for sharing with your loved ones. An à la carte and set-menu will also be available.
أحجز الان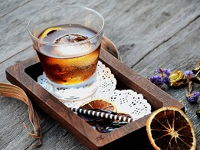 PISCO NIGHTS AT GARDEN
أسبوعي يوم السّبت, 6:00م - 11:30م
Garden's Pisco Bar presents an impressive collection of original pisco cocktails with spirits and ingredients, inspired by Peruvian culture and history. Come and try this South American drink that showcases sour, musky and grappa-like flavors in the restaurant's refreshingly rustic setting.
أحجز الان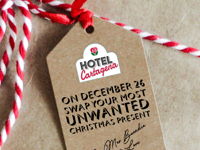 SECRET SANTA
يومي, 1:30م - 2:30م
Did Santa bring you something you didn't love this year? Bring it to my Boxing Day brunch and trade it in for something new! It's all fun and games, Darling...
أحجز الان