تجارب في دبي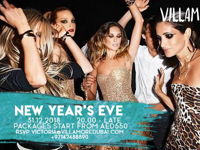 20% off at Villamore NYE
8:00م - 11:00م
New Year's at Villamore - 20% off
Ring in the New Year with a beachfront soirée evoking the inimitable feel of the Rivieras. Our seaside restaurant and lounge will treat you to the charms of Mediterranean cuisine and delightful beverages as well as stunning views of Dubai's world-famous skyline fireworks show at midnight, from the Atlantis to the Dubai Marina, from the Burj Al Arab to the Burj Khalifa.
8:00pm to 1:00am
1:00am onwards, after-party at the beach
أحجز الان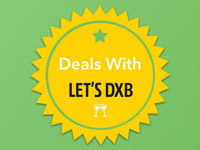 20% Off Brunch with Lets DXB
أسبوعي يوم الجمعة, 1:00م - 4:00م
To redeem this offer, book your table with eat and download the Lets DXB app here: http://bit.ly/letsdxb
أحجز الان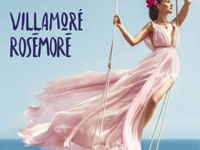 2-FOR-1 ON ROSEMORE
أسبوعي يوم الأحد, الإثنين, الثّلاثاء, الأربعاء, و الخميس, 12:00م - 4:00م
For a stylish week-day treat, join us for a selection of seasonal antipasti, free-flowing rosé wine as well as pool and beach access!
Decide to soak up the sun on the expansive upstairs rooftop, under the billowing white curtains, or remain close to the ocean on the downstairs terrace.
Feast upon an array of Mediterranean delicacies while sipping on Provençal rosé and indulging in mesmerizing views over The Palm Jumeirah and beyond.
Sunday-Thursday | 12pm-4pm
AED 195 for antipasti, rosé and pool/beach access
أحجز الان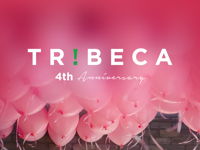 4TH ANNIVERSARY
8:00م - 11:30م
8pm onwards, Wednesday, 30th of January. Drinks, canapes and special performance.
أحجز الان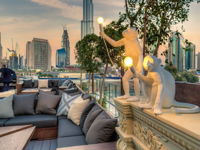 AFTER BRUNCH PARTY
أسبوعي يوم الجمعة, 4:00م - 7:00م
offers 5 drinks on selected menu for AED 150
Every Friday from 4PM – 9PM
أحجز الان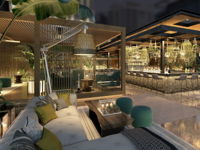 A GRAND NEW YEAR'S EVE
10:00م - 11:30م
Ring in 2020 at Flair No.5 and party the night away at our lush, urban jungle under the stars over botanical beverages, latin inspired food and live DJ performances.
31 December 2019 | 10:00 pm onwards.
Limited slots available.
أحجز الان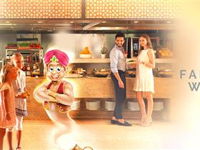 ALADDIN THEMED BRUNCH
يومي, 12:30م - 3:30م
Enjoy all your festive delights in partnership with H2 productions and stand the chance to have a picture with your favorite Aladdin character that will make you feel part of 1001 nights.
أحجز الان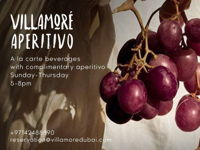 APERITIVO
يومي, 5:00م - 8:00م
Aperitivo hour is at the very heart of Mediterranean culture; a time honored tradition that brings friends and families together.
Sunday to Thursday join us on the rooftop for a la carte beverages served with a complimentary antipasti platter.
Chase the sunset into the night with the sounds of AVIDBOLD and let us transport you to the Mediterranean shores.
أحجز الان