الإمارات الشمالية
المطاعم في الإمارات الشمالية
تجارب في الإمارات الشمالية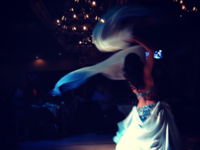 LAYALINA - ARABESQUE NIGHT
أسبوعي يوم الأربعاء, 7:00م - 10:00م
Catch a glimpse of authentic Arabic culture by the Azure pool every Wednesday. Indulge in Middle Eastern delights such as freshly grilled meats and seafood, mezze and dessert accompanied by live entertainment like belly dancing and Tanura performances.
You can also try out our special 'Unlimited Layalina' for AED 265 which offers cold mezzes, unlimited grilled delicacies and our chef's special dessert.
Every Wednesday - 7:00 p.m. till 10:00 p.m.
أحجز الان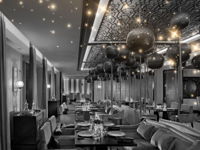 NEW YEAR'S EVE AT MARJAN
8:00م - 11:00م
Marjan @16 New Year's Eve. Enjoy the breathtaking view of whole Marjan Island with stunning fireworks at midnight and enjoy the Chef's special set menu Enjoy the traditional house music inclusive of unlimited soft beverages and a glass of sparkling at Midnight.
Adults: AED 720 per person all inclusive
Children: AED 325 per person
31st December 2019 | 8:00 pm - 1:00 am
أحجز الان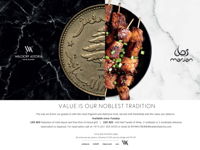 VALUE IS OUR NOBLEST TRADITION
أسبوعي يوم الثّلاثاء, 7:00م - 11:00م
Marjan offers an eclectic fusion of traditional and quirky modern interiors and the finest Middle Eastern Cuisine. On Tuesdays, guests can relish a selection of cold mezze with unlimited mixed grills, with a choice of only the finest meats. Guests also have the option to include a choice of selected drinks for the perfect mid-week celebration.
Price per person:
AED 149 – Selection of cold mezze and unlimited mixed grill
AED 220 – Adds a half carafe or wine, 2 cocktails or 2 mocktails
أحجز الان