تجارب في البحرين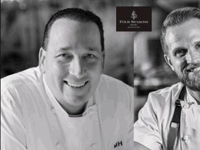 A TASTE OF LAS VEGAS
7:00م - 11:30م
Get an exclusive opportunity to savour dishes prepared by highly acclaimed international guest Chef Matt Hurley on Thursday March 28. The culinary mastermind behind CUT by Wolfgang Puck in Las Vegas will be flying into Manama to lend his unique perspective on Asian food with a special five-course menu at re/ Asian Cuisine by Wolfgang Puck, available for one night only.
Matt Hurley at re/ Asian Cuisine by Wolfgang Puck
Thursday March 28, 7:00 PM - 11:30 PM
Price per person: BHD 55 NET (includes one welcome beverage)
أحجز الان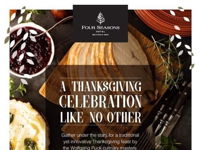 A THANKSGIVING CELEBRATION LIKE NO OTHER
7:00م - 11:30م
It is that exciting time of the year again and we would love to have you joining us on our next annual Wolfgang Puck Thanksgiving Event.
This is the perfect time of the year to enjoy an exceptional outdoor experience with your friends and family under the beautiful sky of Bahrain Bay.
Savour a traditional Thanksgiving dinner with a contemporary Wolfgang Puck twist at our chic AZURE Pool & Lounge, where Executive Brian Becher and his culinary team create a flavour infused take on this American hallmark.
Enjoy Thanksgiving favourites such as deep-fried turkey with cranberry apple compote, brioche stuffing and Kabocha pumpkin pie. To complement the experience we will be serving refreshing non-alcoholic and alcoholic beverages.
The price is BHD 48 NET inclusive of unlimited food and beverages. This is a free seating event.
Live DJ and dancing area to light up your Thursday night vibe!
أحجز الان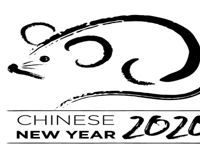 CHINESE NEW YEAR 2020
7:00م - 10:00م
Ring in the Chinese New Year with interactive chef stations showcasing unique Chinese inspired dishes and Bespoke cocktails. Bask in the decor as the Lion Dance performs throughout the restaurant.
BHD 55 per person
Wednesday 29th January 2020
أحجز الان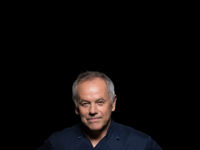 CHINOIS POP-UP
7:00م - 10:00م
One of Chef Wolfgang's first restaurants, Chinois on Main, which opened in Santa Monica in 1983, remains a culinary landmark renowned for its contemporary Asian fusion cuisine. We are honored to celebrate the pioneering spirit by transforming re/ Asian Cuisine into a Chinois pop-up for one night only with the Celebrity Chef himself.
Date: October 31st
Time: 7:00 PM - 10:00 PM
Price: BHD 55 Net (Wine Pairing Available at BHD 20 Net)
Venue: re/ASIAN Cuisine by Wolfgang Puck
أحجز الان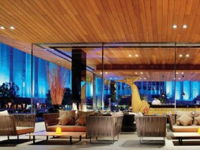 CHIRASHI
أسبوعي يوم الأحد, الإثنين, الثّلاثاء, الأربعاء, الخميس, و السّبت, 5:00م - 11:30م
Available from November 1-30, 2018.
أحجز الان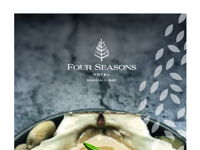 GUEST CHEF DINNER
7:15م - 11:30م
Let's celebrate this festive season at an exclusive Guest Chef Dinner. Chef Moeen, a talented Jordanian born made his career in New York City, will be cooking side-by-side with our Executive Chef Brian Becher taking us upon a flavorful experience.
BHD 60 net including a welcome drink
أحجز الان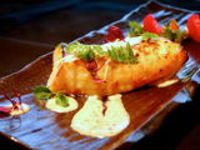 GUEST CHEF DINNER
7:00م - 11:00م
Chef Kim and I are passionate about what Bahrain has to offer culinary, and we are excited to share that with our guests. We have enjoyed putting a menu together that represents our ideas in a refined and progressive way, that is still very approachable and Fun!
أحجز الان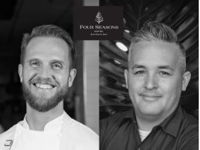 GUEST CHEF DINNER
يومي, 7:00م - 11:30م
Asian cuisine meets American soul food when Chef Cory Morris brings his culinary techniques from Chicago to Bahrain. He will be creating, alongside our Wolfgang Puck Executive Chef Brian Becher, a totally unique 5-course menu of exciting new flavor pairings at re/ Asian Cuisine.
Thursday, April 25 & Friday, April 26 | 7:00 PM to 11:30 PM
5-course menu priced at BHD 55 net including a welcome drink
أحجز الان