تجارب في البحرين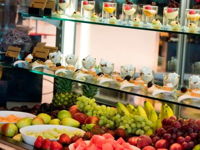 THE NIGHT BEFORE CHRISTMAS
7:00م - 11:30م
On the eve of Christmas, bring the family together for a lavish Christmas Eve Buffet with live entertainment featuring culinary delights such as roast Turkey, New Zealand lamb leg confit, orange glazed Barbary duck, slow roasted Australian Wagyu beef rump, fresh oysters and a large Variety of fresh seafood. For those who can't resist Executive Pastry Chef Imad's sweet treats, expect the traditional Christmas pudding and fruit cake, as well as Vanilla chocolate Yule log and linzer torte just to name a few! Enjoy live performances by the Smooth Mood Project DUO band.
BHD 30 net including soft beverages
BHD 43 net including extended beverage package
Children 6 – 12, 50% discount, BHD 15 net
Children below five dine for free
أحجز الان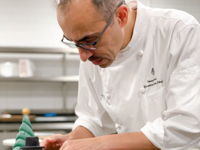 THE NUTCRACKER AFTERNOON TEA
يومي, 12:00م - 9:00م
Bay View gives its traditional afternoon tea a Nutcracker-inspired make-over this festive season, creating a wonderful experience for ballet fans of all ages.
Four Seasons Hotel Bahrain Bay brings Tchaikovsky's classical ballet to life with a sweet selection of afternoon tea pastries inspired by the magical characters of the celebrated performance.
No Christmas is complete without traditional mince pies which will be offered to complement the afternoon tea experience.
BHD 26.5 net for two guests
BHD 35 net (inclusive of a glass of sparkling juice each)
أحجز الان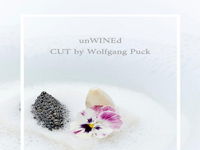 unWINEd
7:00م - 10:00م
The Chefs at CUT have decided to challenge themselves to create a menu designed to specifically highlight the selected wines that is fun and approachable.
Bespoke 4 course menu with additional canapes crafted as a "reverse pairing" to highlight the selected wines. Live Music with Deborah & Adel.
unWINEd French Theme on Wednesday, 22nd January, 7:00 pm - 10:00 pm
BD 55 net inclusive of beverage
أحجز الان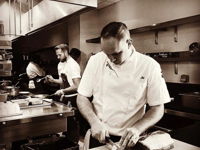 UNWINED
7:00م - 10:00م
Chef James takes you back to his roots with an innovative four-course British menu paired with fantastic wines.
BHD 55
Live music with Deborah Jones & Adel.
Wednesday, March 11 , 7:00 pm - 10:00 pm
أحجز الان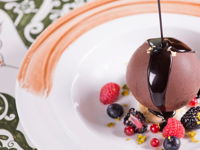 VALENTINE'S AFTERNOON TEA
يومي, 12:00م - 9:00م
Enjoy Valentine's Day afternoon tea at Bay View Lounge. Guests are invited to indulge in an afternoon treat to celebrate the art of romance and the love in their lives. Couples can take their pick from a tempting assortment of delicious savoury and sweet snacks, a welcome glass of Sparkling rose juice, which are complemented with a box of chocolates as a take-home gift.
Price:
BHD 17 NET per person
BHD 31.500 NET for two
أحجز الان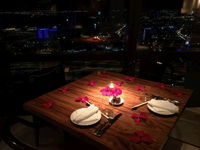 VALENTINE'S DAY
7:00م - 11:00م
Located on the 50th floor of the Four Seasons Hotel and provides spectacular views of Bahrain Bay and the Manama skyline. The elegant dining room exudes a refined and luxurious feel. Featuring Wolfgang's signature, modern approach to traditional Chinese cuisine, the restaurant will provide a "re"-evolution of what the master chef has been passionate about for the majority of his career. re reveals this culinary progression and demand for more refined Asian cooking including Japanese, Thai and Vietnamese influences. re/ASIAN CUISINE has really stablished their name in Bahrain market by winning so many awards on the first year being opened. Such an amazing recognition by Time Out Bahrain Restaurants Awards 2015 Restaurant of the Year, Best South-East Asian, Best Bar Food, by Food & Travel Awards 2015 Restaurant of the Year, Chef of the Year: Brian Becher, Best Chinese Fusion and by Citi Fact Bahrain Awards Best South-East Asian in 2016 and 2017.
Price: BD 55 Net
أحجز الان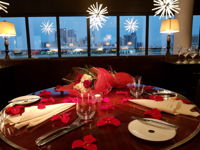 VALENTINE'S DAY
7:00م - 11:00م
This Valentine, join Executive Chef Brian Becher and his culinary team for a refined dining experience at CUT by Wolfgang Puck which will sure whet your appetite for romance. Enjoy striking panoramic views of the glittering Manama skyline while savoring our special 4-course menu or you may choose from our à la carte menu.
Price: bHD 55 NET per person for optional 4-course menu; a la carte available
أحجز الان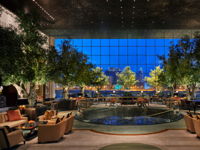 VALENTINE'S TEA TIME AT BAY VIEW LOUNGE
يومي, 12:00م - 9:00م
Afternoon tea hits all the savoury and sweet indulgences that spell gastronomic love, especially when served with a glass of bubbles. At Bay View Lounge, the bubbles are a Rosé sparkling juice, and the finger foods range from tasty sandwiches, delicious pastries and, of course, melt-in-the-mouth scones straight from the oven.
BHD 17 net per person, BHD 31.5 net for two
أحجز الان