المطاعم في البحرين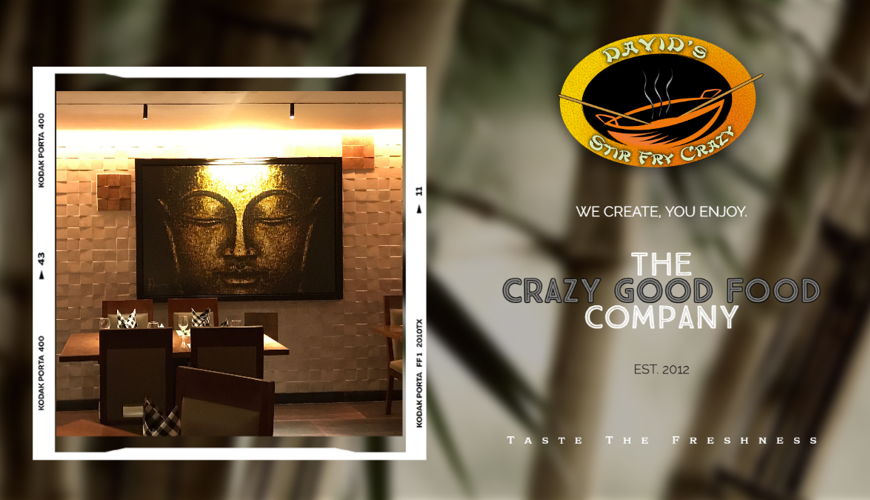 David's Stir Fry Crazy
villa 228 road 3605 block 336 Adliya manama bahrain
المطبخ الصيني
Fine Dining • $$
أحجز الان
تجارب في البحرين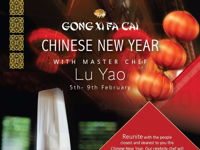 CHINESE NEW YEAR
يومي, 7:00م - 11:30م
Reunite with the people closest and dearest to you this Chinese New Year. Our celebrity chef will surprise you and your family with dishes like spiced and sauced beef, oyster sauced money mushrooms, Jinling style crispy duck and many more at China Garden.
أحجز الان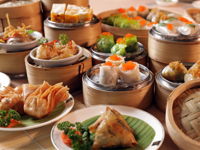 DIM SUM GALORE
أسبوعي يوم الإثنين, الثّلاثاء, الأربعاء, الخميس, الجمعة, و السّبت, 12:00م - 11:00م
Proudly presenting the most awaited Eat All You Can Dim Sum promotion, prepared by Chef Ding and his culinary brigade.
Extraordinary Dim Sum delicacies that are sure to tantalize your taste buds.
Price: BD 12++
أحجز الان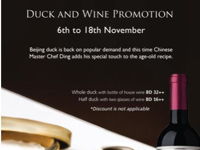 DUCK & WINE PROMO
أسبوعي يوم الإثنين, الثّلاثاء, الأربعاء, الخميس, الجمعة, و السّبت, 12:00م - 11:00م
Chef Ding welcomes Peking duck lovers to come and enjoy the authentic and amazing taste of aromatized duck with hoisin sauce, scallions and homemade Chinese pancakes paired with Vina Chocalan Wine, a jammy red wine with a bit of forest fruits and spice that match best with roast Beijing duck.
أحجز الان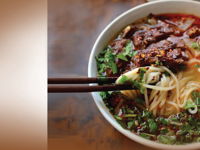 HOMEMADE NOODLES
أسبوعي يوم الإثنين, الثّلاثاء, الأربعاء, الخميس, الجمعة, و السّبت, 12:00م - 11:30م
Roll out this month with Lamian "Homemade Noodles". Lamian is a type of Chinese noodles made by twisting, stretching and folding the dough. This unique method of making originated from China.
أحجز الان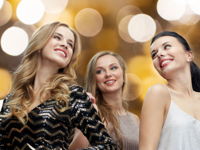 LADIES NIGHT
أسبوعي يوم الثّلاثاء, 7:00م - 11:15م
Ladies enjoy 50% discount every Tuesday!
أحجز الان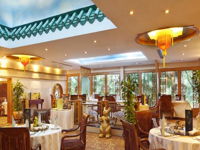 NEW YEAR'S EVE CELEBRATION
يومي, 7:00م - 11:00م
Exclusive a la carte offerings with a minimum spend of BD 20 per person applies.
أحجز الان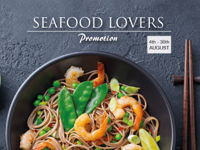 SEAFOOD LOVERS
أسبوعي يوم الإثنين, الثّلاثاء, الأربعاء, الخميس, الجمعة, و السّبت, 12:30م - 11:30م
Calling all seafood lovers! Every morning Chef Ding heads to the local seafood market and selects the finest catch of the day to be passionately prepared by our culinary team with dishes including hot garlic hamour, black bean prawns and other stunning recipes that will satisfy your ultimate seafood indulgence.
أحجز الان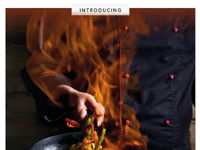 Sizzling Chinese
أسبوعي يوم الإثنين, الثّلاثاء, الأربعاء, الخميس, الجمعة, و السّبت, 12:00م - 10:00م
China Garden is ready to entice your senses with sizzling dishes featuring our famous chili beef and spicy mixed seafood - Szechuan style. Enjoy them for a limited time!
أحجز الان
1