Experiences in Bahrain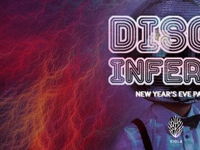 DISCO INFERNO NEW YEAR'S EVE PARTY
8:00pm - 11:00pm
Viola is going all out celebrating the start of 2020 with the best party of the year! Disco balls and
groovy vibes that will set the tone of the night, with vibrant, colourful accents to add to Viola's
daily glamour. Prepare to dance all night long to the best music for the occasion as you celebrate
the end of another fantastic year.
Reserve Now