Experiences in Dubai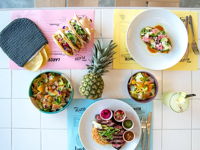 IFTAR
Daily, 7:00pm - 9:00pm
Break your fast in style, with Muchachas' Iftar Menu! Dubai's favourite Mexican cantina has the perfect selection of delicious dishes, delectable desserts and refreshing beverages to satisfy your appetite and re-energise your senses after a long day of fasting during Ramadan.
4-course Iftar menu, available from sundown 'til late for just AED 149.
Reserve Now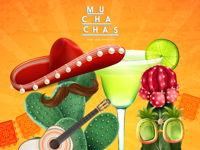 INTERNATIONAL MARGARITA DAY
7:00pm - 11:00pm
February 22, 2022
Bring 2 pieces lime and get your 2 free margarita
Reserve Now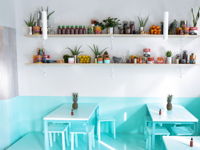 INTERNATIONAL WOMEN'S DAY
12:30pm - 11:30pm
This International Women's Day Muchachas is saying "Cheers to all Women".
Dine with them and get a welcome pink mimosa drink as well as 30% off their regular menu.
Date & Time: 8th March, 12:30pm
Reserve Now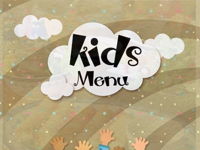 KIDS EAT FREE
Weekly on Sundays, Mondays, Tuesdays, Wednesdays, and Thursdays, 12:00pm - 7:00pm
Kids can dine for free all day from Sunday – Thursday at Eshak Dubai. Little diners can feast on the Eshak 'Crazy Frog' Mini Burger, Chicken Nuggets or the 'Happy Kids' cheese Pizza and wash it down with a Magic Milkshake that's available in Vanilla, Chocolate or Strawberry.
Kids Eat Free when dining with an adult
Reserve Now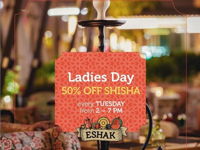 LADIES DAY
Weekly on Tuesdays, 2:00pm - 7:00pm
Ladies can enjoy 50% off shisha ever Tuesday from 2-7pm. With over 20 different flavours available, a sprawling terrace and an expansive fusion menu, Eshak is the perfect spot for catching up over shisha.
50% off shisha for ladies
Reserve Now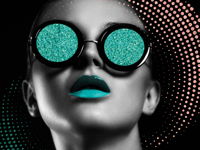 Ladies Night
Weekly on Mondays, 8:00pm - 11:00pm
Get 3 drinks on the house if you purchase any of the dishes on off the street menu
Reserve Now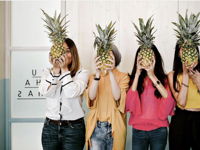 LADIES NIGHT
Weekly on Tuesdays, 8:00pm - 11:00pm
Tuesdays, 8 pm to 11 pm
Order a dish and get 3 cocktails free
Reserve Now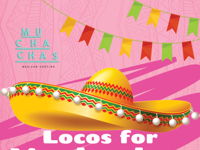 LOCOS FOR MUCHACHAS
Weekly on Saturdays, 1:00pm - 4:00pm
Buy one get one free on Saturday brunch for the month of February
Reserve Now