Experiences in Dubai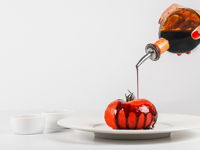 WOMEN'S DAY
6:00pm - 11:30pm
On Tuesday, March 8, 2022, in celebration of inspiring women everywhere, Marina Social is hosting a special Ladies Night. It is a great excuse to propose a toast to influential women around the world; it's also an opportunity to celebrate the women in your life who do the most for you all day, every day.
Ladies will receive a complimentary cocktail, followed by a three-course menu. Choose between the Norwegian Cured Salmon or the famous Marina Social 'tomato & burrata', followed by the Wagyu Flank Steak or Homemade Linguini with Butter Poached Shrimps. Conclude the evening with Buttermilk Panna Cotta or the delightful Valrhona Chocolate Tart.
The three-course menu is priced at AED 300 per person.
Reserve Now