Experiences in Dubai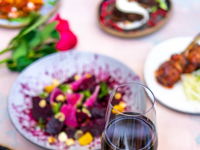 80's BABIES LADIES NIGHT
Weekly on Tuesdays, 8:00pm - 11:30pm
Every Tuesday, the DJ plays 80's music, bartenders are dressed up in their best retro get-up with free flow of house wines for the ladies.
Reserve Now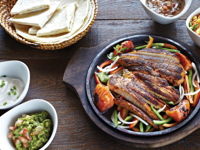 ANTOJITOS AND TUNES
Weekly on Mondays, 7:00pm - 11:55pm
Time to explore the exciting 'Mexican Street Food' evenings, also known as Antojitos (literally 'little cravings'), designed by the talented Mexican Chef Juan and his team. With dishes like Dorada de pollo chipotle and Arrachera beef with red chilaquiles, revelers can expect flamboyant feasts, heel-clicking rhythms and flowing spirits that are set to revitalise the Dubai social scene.
Reserve Now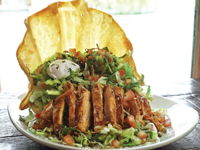 BUSINESS LUNCH
Weekly on Sundays, Mondays, Tuesdays, Wednesdays, and Thursdays, 12:00pm - 2:00pm
Fun-loving UAE restaurant Loca has introduced a brand-new lunch menu from 12pm – 3pm, meaning that business meetings will never be boring again. Priced at just AED 95 per person, Loca's new wallet-friendly two-course menu showcases some of the Mexican's most popular dishes, Including soft drinks and coffee.
Created by native Head Chef Juan Flores, highlights include fresh ceviche, decadent deep-fried Jalapenos, Loca's famous fish tacos and a mushroom and pepper-packed chimichanga for the veggies.
Reserve Now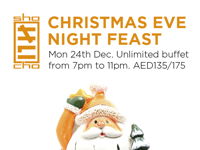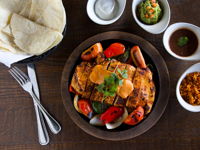 CHRISTMAS MENU
Daily, 12:00pm - 11:00pm
In the unique Loca-style, the venue will be embracing the festive season this year, which will guarantee to make all guests merry. The Christmas festivities, featuring a new menu with heady flavours of Mexico, will kick off on the 4th of December. Diners can expect an epicurean journey inspired by the Loca Christmas menu – from holiday-themed grilled turkey breast to traditional handmade tortillas, filled with slow roast ribs.
Reserve Now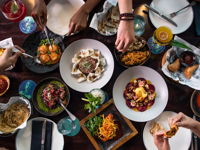 ELEPHANT BATH
Weekly on Fridays and Saturdays, 2:00pm - 6:00pm
Brunch is no longer limited to Friday, but the whole weekend! Indulge in MASTI's award-wining food, live music and hand crafted cocktails (all with a MASTI touch) in the brunch package. MASTI which translates into 'fun and mischief' newly launched brunch Elephant Bath still has all the fan favorites on the menu, with new delicious and fun additions.
Clean– Menu and Soft drinks - AED 250
Dirty – Menu and selected house crafted mixed drinks– AED 400
Friday and Saturday, 2:00pm - 6:00pm
Reserve Now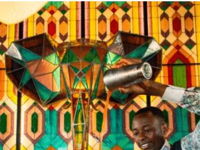 ELEPHANTS TRUNK
Weekly on Sundays, Wednesdays, Thursdays, Fridays, and Saturdays, 10:00pm - 11:30pm
Buy 1 Get 1 Free on unique cocktails, spirits, hops and grapes, paired with a 15% discount on our bar bites menu!
Wednesday to Sunday - 10 pm to 1 am
(Yup...that includes the weekends). ​
Note: Not valid with any other offers, promotions or events.
Reserve Now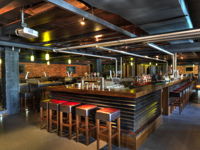 FIFA WORLD CUP
Daily, 12:00pm - 11:55pm
Football fever has officially kicked off with the Fifa World Cup 2018 and what better way to celebrate than at Loca.
Guests will experience authentic Latin American vibe, indulge in an extensive menu with mouthwatering dishes prepared by Mexican Chef Juan, to be accompanied by flavourful beverages.
Reserve Now