Restaurants in Dubai
1
Experiences in Dubai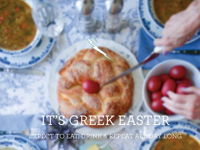 IT'S GREEK EASTER
Weekly on Sundays, Wednesdays, and Saturdays, 12:30pm - 11:30pm
Forget chocolate bunnies, jelly beans, and cadbury eggs – greek easter has decidedly different food traditions worth experiencing!
Reserve Now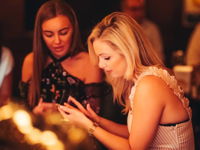 LADIES NIGHT
Weekly on Wednesdays, 12:00pm - 11:00pm
Catch up with your gal pals over 3 complimentary drinks OR go all out with our unlimited drinks package including premium drinks such as sparkling wine and kriek for just 100 AED every Wednesday all day long.
Reserve Now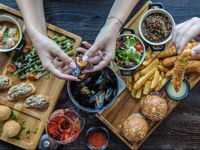 LATE FRIDAY BRUNCH
Weekly on Fridays, 5:00pm - 8:00pm
Days are getting shorter, nights are getting longer with our late-Friday Brunch.
Indulge yourself with a wide variety of our most, traditional Belgian dishes to share with your friends without any hassle from 5PM-8PM.
Alcoholic- AED 199
Sparkling- AED 279
Non-Alcoholic- AED 149
Reserve Now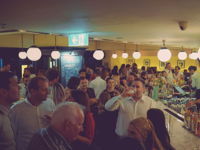 LATE NIGHT HAPPY HOUR
Weekly on Sundays, Mondays, Tuesdays, Thursdays, Fridays, and Saturdays, 12:00pm - 11:00pm
Are you a night owl who loves to relax after work? Presenting the best happy hour offerings across Dubai because great nights don't just belong in the weekends! Weeknights except for Wednesdays.
Nightly except Wednesday
Reserve Now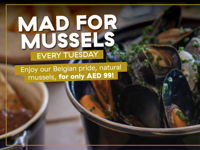 MAD FOR MUSSELS
Weekly on Tuesdays, 12:00pm - 11:00pm
Enjoy our Belgian pride, mussels, for only 99 AED!
Reserve Now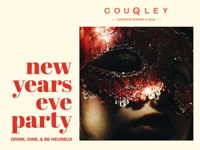 MASQUERADE: COUQLEY'S NEW YEAR'S EVE PARTY
6:00pm - 11:30pm
Ring in the most-awaited event of the year at Dubai's favourite French destination – Couqley French Bistro & Bar!

This year, experience a one-of-a-kind event as Couqley hosts Masquerade Night on New Year's Eve where you get to be transported to Paris with its authentic French interiors that exude the vibrancy of a true masquerade ball.
31st December 2019, 6:00 pm - 3:00 am
Reserve Now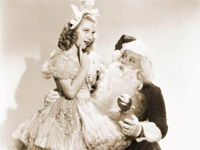 NAUGHTY SANTA IS BACK!
Daily, 7:00pm - 11:00pm
Ladies mark your calendars for this one. Christmas Day may have been and gone, but the fun doesn't end there, because Naughty Santa is back and this year he'll be even cheekier! One thing we know for certain, is that all you want for Christmas will be found in Santa's stockings.
Reserve Now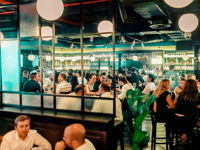 NEW YEAR'S DAY
Daily, 12:00pm - 11:00pm
Start your new year off with a bang & don't miss the best deal in town!
Tuesday 1st January we have a crazy Happy Hour deal all day long because the fun doesn't have to stop after New Year's Eve!
Reserve Now