Experiences in Dubai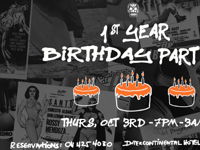 1st BIRTHDAY PARTY: LA CARNITA
7:00pm - 11:30pm
It's our One Year baby. Yup 1 year of La Carnita DXB, so come join us for some good vibes on Thursday October 3rd, from 7pm.
Reserve Now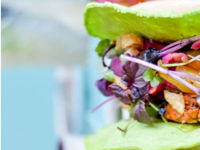 ALL YOU NEED IS TACOS
7:00pm - 11:30pm
We to offer a 2 for 1 taco promotion on the Valentine's Day.
Reserve Now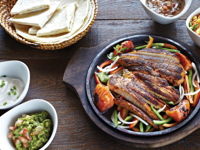 ANTOJITOS AND TUNES
Weekly on Mondays, 7:00pm - 11:55pm
Time to explore the exciting 'Mexican Street Food' evenings, also known as Antojitos (literally 'little cravings'), designed by the talented Mexican Chef Juan and his team. With dishes like Dorada de pollo chipotle and Arrachera beef with red chilaquiles, revelers can expect flamboyant feasts, heel-clicking rhythms and flowing spirits that are set to revitalise the Dubai social scene.
Reserve Now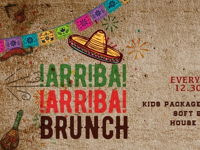 ARRIBA ARRIBA FRIDAY BRUNCH
Weekly on Fridays, 12:30pm - 4:00pm
Kickstart the weekend with our Arriba Arriba Friday brunch that features a variety of scrumptious dishes inspired by Latino cuisine, live music and indulgent cocktails and spirits. For bookings, call +971 4 437 0044.
Reserve Now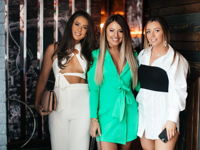 BAD AND BOUJEE
Weekly on Wednesdays, 6:00pm - 11:00pm
From 6pm onwards
*Limited for 2 hours,
We're here to help you go through the long week, This story is one you will want to bookmark. Enjoy!
175 AED with unlimited wine
200 AED with unlimited prosecco
*Ladies only
Reserve Now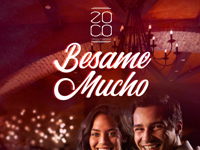 BESAME MUCHO
Daily, 5:00pm - 11:00pm
Celebrate romance over Tequila and Tex Mex dishes from 9th to 14th February, 5:00 pm onwards at Zoco.
Cocktail of the week: Love of a lifethyme cocktail, Tex Mex dish & dessert at a special price
Reserve Now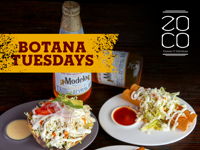 BOTANA TUESDAY
Weekly on Tuesdays, 5:00pm - 8:00pm
Botana also known as small bites / appetizers / tapas, are a huge part of Mexican fiestas! Bringing this tradition to Dubai, Chef Manuel is all set to introduce one-person portions of some of his signature dishes, just like they do in Mexico. All you have to do is order for a drink. With every drink you order, you can enjoy "botanas" on the house! More drinks you order, more snacks you will get to enjoy!
Reserve Now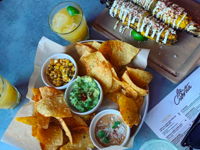 BUBBLES BISH
Weekly on Wednesdays, 6:30pm - 11:30pm
Complimentary Prosecco, wine & Margaritas for Ladies!
Every Wednesday enjoy our Bubbles Bish set menu with three courses for AED 175 , including bottomless Prosecco, Wine & Margaritas for Ladies ( 2h seating )
For ladies joining us at the bar they enjoy drink tokens on arrival.
Date: Every Wednesday
Time: 6PM to 11:30PM
Dinner seating: 7PM and 9PM
Three courses for AED 175 ( Including bottomless Prosecco, Wine or Margaritas for Ladies )
Reserve Now