Northern Emirates
Restaurants in Northern Emirates
Experiences in Northern Emirates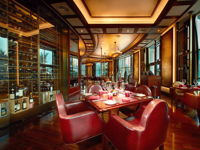 CHRISTMAS EVE
Daily, 7:00pm - 11:00pm
Catch the holiday spirit at the famous Lexington Grill with an exquisite three-course menu including dry aged beef ravioli and traditional Christmas turkey with chestnut and sage stuffing.
Christmas Eve menu is available on 24th and 25th December 2018 from 7pm to 11pm at Lexington Grill.
Reserve Now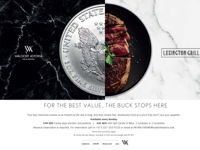 FOR THE BEST VALUE, THE BUCK STOPS HERE
Weekly on Sundays, 7:00pm - 11:00pm
Available every Sunday, guests can enjoy a hearty start to the week at Waldorf Astoria Ras Al Khaimah's award winning Lexington Grill. Gather family and friends to feast on a boundless selection of sharing starters and irresistible savoury platters that will ensure no one leaves hungry.
Price per person:
AED 149 – Unlimited family-style starters and platters
AED 220 - Adds a half carafe or wine, 2 cocktails or 2 mocktails
Reserve Now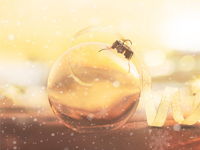 TWENTY DAYS OF FESTIVE
Weekly on Sundays, Tuesdays, Wednesdays, Thursdays, Fridays, and Saturdays, 7:00pm - 11:00pm
Get into the festive mood with delicious treats from UMI and Lexington Grill and enjoy a festive themed three-course set menu throughout the month of December.
The festive menu is available from 7th - 27th December 2018 at UMI and Lexington Grill.
Reserve Now