Explore guides in Bahrain
2
Looking for experiences in Bahrain?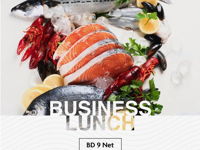 WAVES BUSINESS LUNCH
Weekly on Mondays, Tuesdays, Wednesdays, and Thursdays, 1:00pm - 4:00pm
Caught in the hustle? Need something quick but delicious? This business lunch will check all the boxes. Revolving around the fresh catch of the day, this curated meal will keep you coming back for more.
Price: BD 9 Net
Location: Waves Restaurant, Crowne Plaza Bahrain
Date: Monday to Thursday | Closed on Sunday
Times: 12pm till 3pm
Reserve Now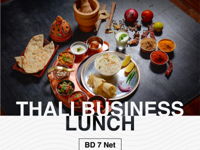 THALI BUSINESS LUNCH
Weekly on Sundays, Tuesdays, Wednesdays, Thursdays, Fridays, and Saturdays, 12:00pm - 3:00pm
What better way than this to close that business deal!
Enjoy our authentic Indian lunch platter, made up of a variety of delicious dishes which are served on a copper bowl.
Price: BD 7 Net
Location: Spices Restaurant, Crowne Plaza Bahrain
Date: Tuesday to Sunday | Close on Monday
Times: 12pm till 3pm
Reserve Now