Description
Beach barbecue-style cuisine with a Caribbean twist at Club Vista Mare, Palm Jumeirah.
Hours
Sunday

2:00pm-11:00pm

Monday

2:00pm-11:00pm

Tuesday

2:00pm-11:00pm

Wednesday

2:00pm-11:00pm

Thursday

2:00pm-11:00pm

Friday

12:00pm-12:00am

Saturday

12:00pm-12:00am
Experiences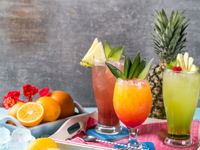 HAPPY HOUR
Daily, 4:00pm - 7:00pm
Exclusive offers on selected beverages
Reserve Now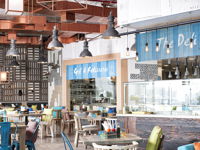 LADIES NIGHT
Weekly on Tuesdays, 7:00pm - 11:30pm
Unlimited house beverages | AED200
Reserve Now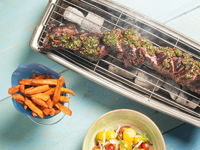 KOKOMO BRUNCH
Weekly on Fridays, 12:30pm - 4:00pm
House beverages | AED285
Premium beverages | AED495
Reserve Now
Reviews from TripAdvisor
Went last weekend to the newly opened pool. Atmosphere is so amazing, the pool is literally floating on the sea. Music is great, food is delicious. Will come back definitely!
Nice place with good music ambience but when it's about food and drinks simply horrible. We came in 2 families and first the waiters are totally lost. Take ages to come and get your order, don't know...
Great atmosphere in pool with good music and food, great effort from arun to help us for the service, we will back on next week.
Guides that include this restaurant
Hours
Sunday

2:00pm-11:00pm

Monday

2:00pm-11:00pm

Tuesday

2:00pm-11:00pm

Wednesday

2:00pm-11:00pm

Thursday

2:00pm-11:00pm

Friday

12:00pm-12:00am

Saturday

12:00pm-12:00am
Breeze Beach Grill

Verified open